Skiing with a baby or a toddler: the ultimate guide
Last Updated on 03/11/2023 by Clotilde Passalacqua
If you are looking at how to make skiing with a baby possible, I'm guessing you have skied before and are now asking yourself, "Can you still enjoy the slopes with your little one in tow?" Yes absolutely!
Skiing is such a powerful activity, especially when you are lucky and find you are alone on the slopes, everything covered in white, and you are gliding through that sound-damped environment, you feel part of a different world.
Mark and I love skiing (it is also our only sport in common!) and when Liam and Santiago were born this was another thing we couldn't accept to let go. So in this article, we will share some tips and advice to make a ski trip with babies or toddlers successful.
OUR EXPERIENCE: We brought our kids to the slopes when they were one year and a half. Since then, we have been every year (except 2021 because of COVID). We collected lots of insights and learned a few tricks to make the trip easier. Our experience is based on Italian resorts on the Dolomites. Ski resorts will operate slightly differently from country to country, so if you are in another part of the world double check for small differences.
This post may contain affiliate links. I may receive a commission for purchases made through the links on this page, at no cost to you.
Family-friendly ski resort, yes or no?
Let's start by addressing the elephant in the room. Most tour operators will tell you that when skiing with a baby or a toddler, choosing the right ski resort is crucial. You should look for resorts that offer childcare services, ski lessons for young children, and beginner-friendly slopes. Additionally, you should consider the proximity of the resort to your accommodation and the availability of amenities such as changing facilities and family-friendly restaurants.
What they omit to mention is the combination of all these requirements will skyrocket the price of your ski holiday with a baby. Of course, if money is not a concern then opting for a fully organised package could be a great solution, however, do you really need to tick all these boxes to have a great time skiing with a baby or a toddler? No, you don't. Opting for a fully organised resort is great, but a self-catering apartment can also lead to a successful holiday. Let's explore the key factors to consider when planning a ski trip with a baby.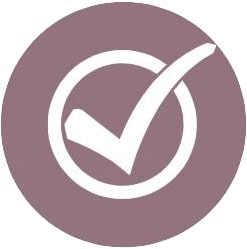 Skiing with a Baby: Tips for Parents
Skiers vs Non-Skiers
Before anything else, it is important to assess whether any individuals in your group will not actually ski. If you are planning a trip with family or friends, not everyone may have any interest in skiing. This situation could potentially lead to a straightforward resolution when it comes to taking care of the baby (although some UN level negotiations may be needed!).
However, If you and your partner are the only ones with your child, you must determine whether you are willing to seek a childcare solution, or if you prefer to divide the responsibility between the two of you as parents.
A lot of parents choose to divide their day. One skis during the morning, while the other looks after the baby, then they switch roles at lunchtime. Numerous ski resorts have implemented ski pass options that can be utilized by both parents.
Typically, ski pass cards are personal and non-transferable. However, the Dolomites Superski provides a unique option where a couple with a child below the age of 3 can share a single ski pass. The price of this ski pass is only 20% more than the regular individual cost.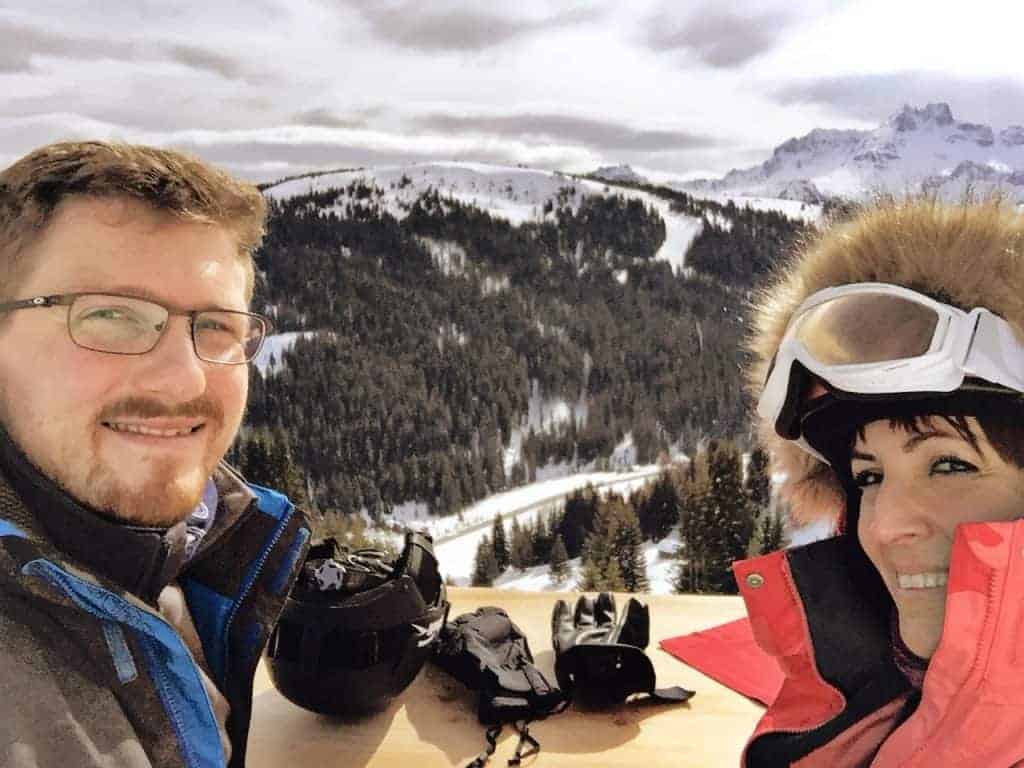 Childcare in the hotel vs Nursery on the slopes
Childcare in the hotel offers convenience and familiarity. Parents can drop off their children at the hotel's childcare facility and enjoy a day on the slopes knowing their little ones are in safe hands. The hotel staff are trained in providing age-appropriate activities and supervision, ensuring that children are entertained and well-cared for throughout the day.

However, this option is usually quite pricey and rarely includes options for kids under two. Most of these hotels only offer package holidays making it even more difficult to keep the price affordable.
On the other hand, nurseries located on the slopes offer the advantage of proximity to the lifts. Parents can easily drop off their children before heading to the slopes and pick up their children at the end of the day.

This option is particularly convenient for families who want to maximize their time skiing. Additionally, children in the nursery on the slopes have the opportunity to engage in snow-based activities and immerse themselves in the skiing atmosphere.

Some nurseries on the slopes also have age limits, but many are taking babies from 6 months of age.
OUR EXPERIENCE: We decided not to split our ski day to care for the boys.

When Liam and Santiago were babies, Mark and I were always on a really tight schedule at home and work. We were trying to work alternate hours to be with the boys as much as we could. We were working full time and trying to limit nanny time, but that meant we didn't have so much time together. So we weren't interested in going on a ski holiday to ski for half a day by ourselves.

Researching for the right place at the right price took me ages and numerous phone calls as the info online was not always clear. Liam and Santiago were a year and a half old and I wanted to find a place where I felt comfortable leaving them for the day.

The hours spent in the research paid off when I called the ski kindergarten connected to the ski school in La Villa (I'll tell you more later) and spoke with one of the teachers. She Was Amazing! Over the phone I immediately understood they were really passionate about their job with kids, she reassured me that they only take up to 8 kids under 2 years old, and they play in separate areas from the older ones (they take kids up to 12 years old).

They just bought all new furniture for the nursery and also had cots where the smaller kids could nap.

What I also liked is that the nursery is organized by the Ki.Ba. project. They have nurseries in several villages/cities in the region, so they are not improvising, they know their stuff. Here is the website for you to have a look at.
If you are still deciding how to make your ski holiday possible with a baby, then I highly recommend you keep this place in mind.
Location
Selecting the ideal location for skiing with a baby is crucial. It doesn't imply that you have to spend a fortune to be right on the slopes, but I suggest considering a few essential factors.
If you have the means to stay at a hotel or apartment with ski-in/out access, it is undoubtedly the ideal choice. This option works particularly well especially if you plan to share your day with your partner. Nevertheless, opting for accommodation near the main chair or cabin lift is sufficient.

You also don't want to be walking more than 5-10 minutes and possibly you want to avoid taking the car. Parking near the main lift is always chaotic. If you are sharing the day, minimizing the walking time means that you have more time to ski. If you are bringing the children to the nursery on the slopes you want to avoid carrying the child and all their stuff while walking in uncomfortable shoes for long.

When selecting your accommodation, ensure that it is located near an area that matches your skiing proficiency. Review the map to confirm that if you are an intermediate or advanced skier, you are not choosing a location solely with beginner slopes. Otherwise, you will have to spend valuable time travelling to slopes that cater to your skill level, hindering your enjoyment.

Ensure that when choosing a large resort, such as those within the Dolomiti Superski area, you avoid selecting a peripheral village that is not connected by skiing with the rest of the ski resort.
OUR EXPERIENCE: If you plan on using the nursery located on the slopes, it is worth checking if they know a place that offers rental lockers for skis and boots nearby. This option worked wonders for us as we didn't have to drag our equipment back and forth while looking after our kids.
As mentioned above, we chose La Villa as our base. The nursery in La Villa is just above a ski rental place and they offer lockers too. Although our hotel was just a 10-minute walk away, it would have been a nightmare for us, especially when Liam and Santiago were younger.
La Villa is a small village in Alta Badia, in the heart of the Dolomites. It is part of the Dolomites Super Ski and is connected to the Sellaronda.
You almost don't have to ski twice on the same slope if you don't want to.
The village is small so if you are looking for a lot of après-ski options, or many shops and coffee places, this isn't the place for you but is perfect for an amazing ski holiday.
Carrying a baby while skiing
Occasionally, we nervously witness parents in the daring act of skiing with a baby strapped to their back. Undoubtedly, these individuals possess exceptional skills on the slopes, yet personally, I would never contemplate such a feat.
Regardless of one's own proficiency in skiing, the unpredictability of fellow skiers poses a significant concern. Regrettably, numerous individuals recklessly push their limits on slopes beyond their capabilities, resulting in accidents and harm to themselves and others. I could not risk my baby getting hurt because of someone else incapability!
What age should your baby or toddler start skiing?
The appropriate age for a child to start ski school varies for each individual. Generally, most ski schools accept children as young as three years old. However, it ultimately depends on the readiness and interest of the child. If they have prior experience on the slopes (playing, walking..), there is a higher likelihood that they will actively participate in ski lessons, although it is not guaranteed.
If your toddler falls within the appropriate age group, there's no need to worry. In such cases, the nursery on the slopes proves to be extremely convenient. You can drop off your child in the morning, and the ski teachers will take them to their ski lessons. They will then bring them back to the nursery after the lesson. The nursery staff will then feed and entertain them until the end of the day.
We also had Liam and Santiago attend the ski school from when they were three and a half. I must be honest, they were not ready to take the ski lessons. They now love it, but the start wasn't easy.
Organise your family ski holiday step by step
If after reading all the above you now feel confident organising your independent family ski holiday, here are some steps to follow.
If your child is under two years old, I highly suggest considering the La Villa nursery on the slopes. I have no affiliation with them, but my kids started going there when they were 18 months old, and we had an amazing experience with them. We've been going back for 5 years now, and I highly recommend them.
In Alta Badia, there are other ski schools that offer good ski courses and daycare solutions. However, I haven't found any others that accept children under the age of two.


If you are happy with the nursery on the slope in La Villa, check that they have space available for your child, but before booking search for accommodation (this suggestion is mainly in case you are trying to book last minute for under two). La Villa is a small village, so during high season it can be challenging to find a reasonably priced place to stay, if you don't book in advance.
You can try to look on Booking.com, however many small guesthouses use Booking.com only for summer availability. During winter they have many recurring customers who pre-book their room year after year. A good option is to send an open request from the Alta Badia website. You can select La Villa and they will send your request to all the accommodations. You will then receive an offer directly. The place where we always go is small but really charming and with a great design, it is called La Bercia Dolomites chalet.


Once you have secured your accomodation, book a locker for your ski/board/boots. If you don't like the idea of carrying all your stuff back and forth from the slopes to the hotel, give a call to the rental place just under the nursery and pre-book a locker (+39 0471 847 258). They only have around 20 lockers, so in high season it is important to book one in advance.


Planning to reach La Villa is essential. There are private transfer services from Venice Airport, but they are not cheap. We always rent a car, even if we use the car just to drive there and back it is still the most economical option. We book through Car Rental Net and we rarely pay more than £80-£100 for the full week's rent. Councils are really active in keeping the road clean and safe. Even Italian drivers seem to be more respectful of the law in those areas.
If you're coming to the Dolomites from abroad, consider flying into Venice, Treviso, or Verona. All three airports are conveniently located for driving to La Villa, which is about two and a half hours away. Innsbruck is closer (90 minutes), but if you want to rent a car it will be more expensive as you need to cross the border.


Last but not least, it is wise to buy your ski pass online. You get a nominal 5% discount, but more importantly, you will not need to join a long queue to pick it up. You can even get your ski pass delivered to your hotel/residence.
Do you need some tips to build your family trip itinerary? Check out this Step by step guide!
What to Pack for skiing with baby
When dressing your baby or toddler, opt for clothing that can be easily layered and removed. It's important to choose practical things that can withstand outdoor activities, so consider clothing that is both waterproof and warm.
If you're planning a long walk with your little one in a carrier, ensure they have dressed appropriately in a cosy snowsuit. Remember to check on their comfort regularly. While you may warm up from walking, they can easily become too cold while sitting in the carrier.
What time of year is best for a holiday with a baby?
The ideal time for your visit varies based on your destination. If you head to the Dolomites, the optimal period would be from mid-February to mid-March. During this timeframe, you can expect an abundance of snow, along with sunny days that aren't overly cold. It's the perfect opportunity to enjoy playing in the snow with your child without worrying about freezing temperatures. January can be quite chilly while venturing too late after mid-March may result in melted snow due to higher temperatures.
We usually go skiing in mid-February. Usually, the temperatures during the day stay around 2- 4 degrees Celsius. Only once we had a really cold week, with temperatures below zero. Occasionally we had odd days with temperatures as high as 12-13 degrees Celsius.
I think skiing is the type of holiday that many families with kids tend to skip because the logistics could be difficult, I hope this post will help you dust off your ski boots!
Let me know if you went skiing with small kids and how did you organise yourselves!
NO TIME NOW? PIN IT FOR LATER