Singapore to Malaysia road trip: the most complete guide
Last Updated on 19/05/2023 by Clotilde Passalacqua
Are you visiting Singapore and considering extending your time to explore Malaysia, its neighbouring country? Nothing is easier than organising a Singapore to Malaysia road trip. Whether you travel with family, alone, or with friends, this is a trip that will fill everybody with memories.
There are several options to organise a trip to Singapore and Malaysia, there are good bus connections between the two countries, and then using buses and taxis you can reach the major sites in Malaysia. However, the freedom and flexibility you get by driving in Malaysia are unbeatable. You will be able to easily reach less known attractions, take your time, and not be forced into a schedule.
On top of the bus and car options, you can also join tours. Malaysians seem to love tour packages, but be aware that you may feel like on a school trip. We partially experienced this on the east coast (more below) and it wasn't our cup of tea!
Driving in Malaysia is also a breeze, the main roads are in perfect condition, the rest are generally good, and traffic, in general, seems quite light. In this post we will look at:
Considerations to define your road trip to Malaysia itinerary based on time available and season
Practicalities to organise your Singapore to Malaysia road trip
Best itinerary to mix cultural stops and time to unwind
Just to put this trip into context: we travelled as a family of 4 (with our 6 year old twin boys). In 2022 the borders were open but there were few foreign tourists in Malaysia, with more in Singapore.
This post may contain affiliate links. I may receive a commission for purchases made through the links on this page, at no cost to you.
CONSIDERATIONS FOR A ROAD TRIP TO MALAYSIA FROM SINGAPORE
When you are starting to prepare for your Singapore to Malaysia road trip there are two important things to consider:
the time that you have available and
the time of the year of your trip, as Malaysia is affected by the Monsoon season.
Time available for a road trip in Malaysia and Singapore
Singapore is a really small country (city-state) but packed with tons of things to see and experience. Many people will tell you that a couple of days are enough in Singapore. Whilst this is true in the sense that in a couple of days you could gain an overview of the city, however, you could easily spend 5-7 days there if you enjoy exploring the museums and taking part in tours.
If you are tight for time then planning 3 days in Singapore is a good compromise.
Malaysia on the other hand is a big country with many things to explore throughout. In this article, we will focus on peninsular Malaysia and leave exploring Borneo to another time. I would recommend planning at least 12 days in the country
Time of the year: different itineraries for different seasons
Singapore is an amazing destination for any time of the year. Like Malaysia, it is always hot and humid.

During the monsoon season from November to January you will get a bit more rain, but tropical rain is not uncommon during the rest of the year too.
Malaysia is also a great destination all year round, but you could tailor your itinerary to make the best of the seasons. There isn't a perfect season when it is sunny and dry everywhere, but at the same time, it is never cloudy and wet everywhere. This is because Malaysia experiences two monsoon seasons.


May to October
From, roughly, May to October the monsoon presides over the west coast which sees rain most days even if sometimes just for a couple of hours in the afternoon. At the same time, the east coast is sunny and it is the perfect time to visit beautiful tropical islands like Tioman, Pulau Redang, or the Pulau Perhentian.

November to March
From November to March the monsoon is on the east coast. During heavy rain, the connection with the islands could be disrupted and resorts and hotels on the smaller island usually close during this period. While you can still include a visit to the east coast, if you want to soak up the sun you will want to dedicate more time to islands like Penang and Langkawi.
The itinerary you will see below is perfect for the Summer months. Of course you can do it whenever you want but at the end I will suggest another option if you travel in Winter.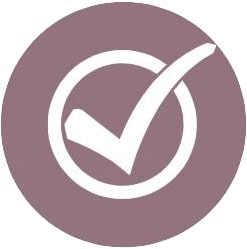 PRACTICALITIES OF YOUR SINGAPORE TO MALAYSIA ROAD TRIP
There are a couple of things to check and consider when planning your Singapore to Malaysia road trip. First of all, make sure you are up to date with both countries' entry requirements.
Documents
Check if you need a Visa to enter Singapore or Malaysia. Many countries can access Singapore with their free e-visa program (for tourism purposes), and Malaysia asks for a visa only from a few countries if you visit for tourism purposes for less than 90 days, but these things can change quickly and unexpectedly.
The same advice is valid for Covid 19 vaccine requirements. At the moment borders in both countries are open to everybody regardless of vaccination status, but again these things could change really quickly.
Driving license
To drive a car, you will not need special documents if your license is in English. In case your driving license is not in English you will need to provide an official translation, or you will need an international driving permit. Together with your driving licence, you need to provide your passport. Then you will be ready to go.
Touch and go card
This is a simple rechargeable card you can buy in any 7/11, that is used to pay the motorway tolls. If like us you forget to get one you will still be able to pay cash, but in most cases, you will need to buzz someone to special come and take the payment as everything seems to be automated and it's a proper pain! So try to get one as soon as possible! It is a really useful card, we did use it also in KL to pay for some parking where it was one of the few accepted methods of payment!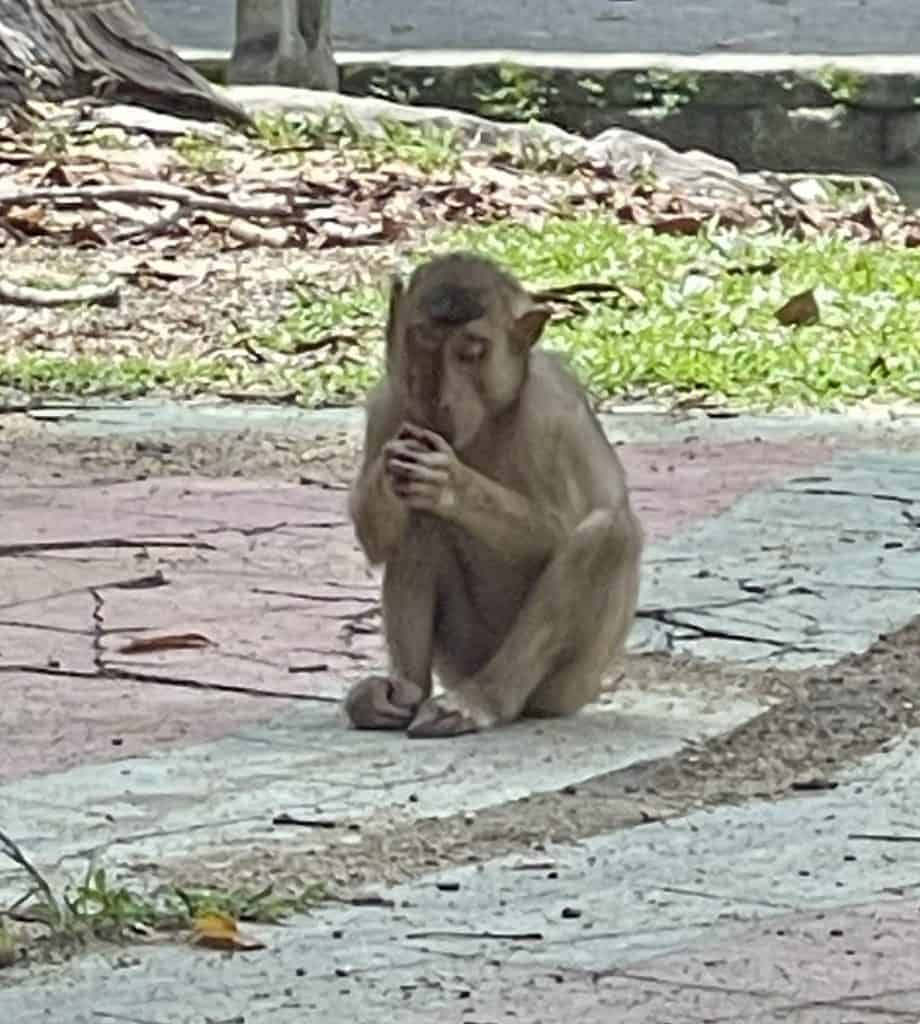 Where to start your journey
You will have two options regarding where to start your journey and where to rent a car for your road trip. I'm assuming that you will arrive in Singapore. You can pick up a car directly at the airport but be prepared for a shock when you check the rental price. I checked quotations on different websites, at different times of the year and the results were always sky high.
However, there is an easy solution to this. You can spend your time in Singapore (where anyway you wouldn't need a car), and then you can cross the border and pick up your car in Johor Bahru.
This is a really simple process and the car rental will cost you a quarter of the price you see in Singapore. Even if you leave the car in another city (as I recommend in the itinerary below) you will still save lots of money.
Car Rental Net is our option every time we have to collect a car out of hours or return it to a different place because they include all fees meaning no nasty surprises!
Check here for the best price to rent a car in Malaysia
Cross the border between Singapore and Malaysia
To cross the land border between Singapore and Malaysia, you have two choices: you can cross the Johor–Singapore Causeway or the Second Link. Following there is a summary of your best options, but you can read a detailed article on how to cross the border from Singapore to Malaysia here.
If you decide to cross the border with a rented car (assuming you picked it up in Singapore) you need to check that you are allowed, and you will be responsible to get the VEP (vehicle entry permit)
If you decide to rent a car just across the border in Johor you can use a bus or train to cross the border at the Johor–Singapore Causeway.
To cross the border with the bus you need to arrive at Marsiling (on the red line), from there catch bus 950 or 170 (there are also others, it is worth checking with the drivers) to the Woodland Checkpoint, then after clearing Singaporean immigration you will board again the bus and cross to Malaysia and clear immigration there too. You can also take a bus 170X from Kranji (on the red line).
To cross the border with the train you need to arrive at Marsiling (on the red line), and from there catch bus 950 or 170 (there are also others, it is worth checking with the drivers) to the Woodland Train Checkpoint. Once at Woodland Checkpoint, you will clear both immigration controls before boarding the train and after the 5-minute journey, you arrive and simply exit the station.
The train is a really practical option, but if you are planning to travel during peak dates you will need to reserve your ticket far in advance. We used this option and it worked perfectly for us. You can buy the ticket here.
The bus is also ok, but you will need to clear immigration in two steps, and it could be more time-consuming.
Once you are on the other side of the border you can easily get a taxi to your rental place. Make sure to pick a downtown office and not the airport location.
Of course, if money is not a concern you can also decide to cross the border with an authorised taxi!
SINGAPORE TO MALAYSIA ROAD TRIP JOURNEY
This road trip around Malaysia is based on 15 nights. You can squeeze it into 14 nights, but it would be difficult to shorten it more. However, I will make some suggestions at the end.
As I mentioned before, spending 3 days in Singapore will give you a good overview of the country, but feel free to add an extra day if you have more time available.
Malaysia is perhaps an underrated country but when you start to look deeper there are millions of beautiful and interesting places to see. It could become an overwhelming job to select what to include in your itinerary (it was for me), but here you have got a tested road trip that works really well and combines cultural interests with stops where to take a break and unwind, as well as water activities to get the best out of your time in Malaysia.
Of course, it also leaves out many things, but at the end, I will mention 2 easy swaps you could consider.
Day 1 – 4 Singapore 3 nights
WHERE TO STAY: Singapore offers an impressive number of accommodations, unfortunately, unlikely other Asian destinations it is challenging to find reasonable budget hotels/Airbnb. We stayed at the Holiday Inn Orchard city centre and while it was ok, it was still quite priced. However, the location was really good to reach easily everything by bus or underground. Overall I would stay again.
As Said before Singapore is quite small but packed with interesting things to see. In three days you will have a good overview but it is impossible to see everything. In this itinerary, Sentosa island is not included. We travelled with kids, but this time we didn't want to invest a full day between parks, we preferred to focus on discovering the city.
The first day could be a little shorter as you maybe arrive mid-morning. Take it easy, if you arrive at the hotel before check-in time, drop the bag and go for lunch. Then explore little India and go back to your hotel for a rest or a refreshing splash in the swimming pool. After resting walk along the Clarke Quay till you reach the Merlion and then move in front of the Marina Sand bay to watch Spectra a night light show. For dinner enjoy something a little different at Violet kitchen a restaurant hidden in the National Gallery. (book in advance)
On the morning of the second day explore Chinatown and for lunch, queue to taste some delicious food at the first stall awarded a Michelin star in the Chinatown complex (Hawker Chan). After lunch move to the bay and explore Garden by the Bay. Book the entrance in advance to avoid queuing and disappointment because it could be sold out. It will take all afternoon, but it really worth it. For dinner, you can stop at Satay by the bay.
On the third day, you can decide to visit one of the many interesting museums, or I would recommend a visit to the terrific botanic gardens. In the afternoon you can shop until you drop in Orchard street.
On the morning of the fourth day make your way to cross the border and pick up your rental car to start exploring Malaysia.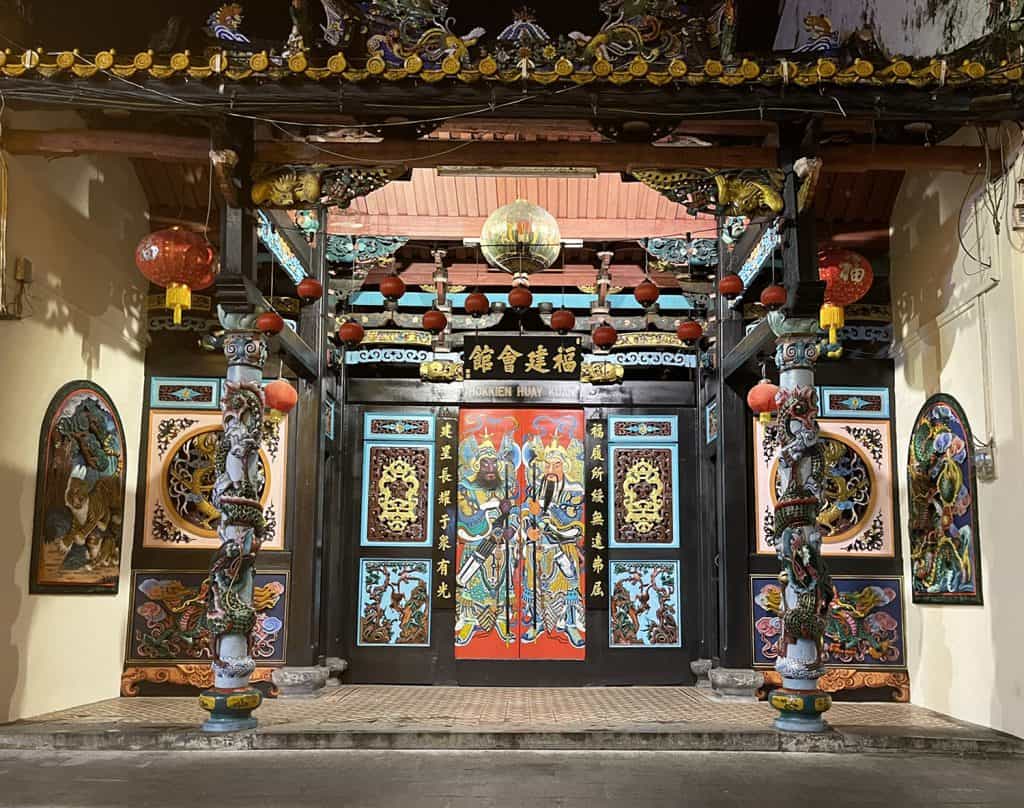 Day 4-5 Malacca 1 night
DRIVING TIME: 2h 30
WHERE TO STAY:

Rucksack Caratel for a budget solution really close to the centre.
Rosa Malacca for a stylish new hotel, with big rooms (we stayed here, but next time I would try the Rucksack hotel)
Driving to Malacca from Johor Bahru takes around two hours and a half so you can be there by lunchtime if you get up early. Malacca is not a big city, but there are many things to see.
On the first day after lunch take a stroll along the river and then walk around the old town to see A Famosa, Malacca sultanate, the charming St. Paul hill, and the area around Christ Church. At sunset take the boat that is near the Maritime Museum and enjoy the view from the river of the old buildings that start to light up.
If you are there over Friday, Saturday or Sunday do not miss going to Jonker night market. The market takes over, the street is closed to traffic, and you can taste delicious street food.
On the second day go back to the area around Jonker street and visit some of the temples, a mosque, and shop in the traditional artisanal shops. If you are too tired to keep walking then take the car and reach Kampung Morten, a small preserved village along the river where there are around 50 traditional houses, including Villa Sentosa that you should be able to visit. (Unfortunately, it was closed when we went there but I understand it is quite interesting)
Around lunchtime is time to move to Kuala Lumpur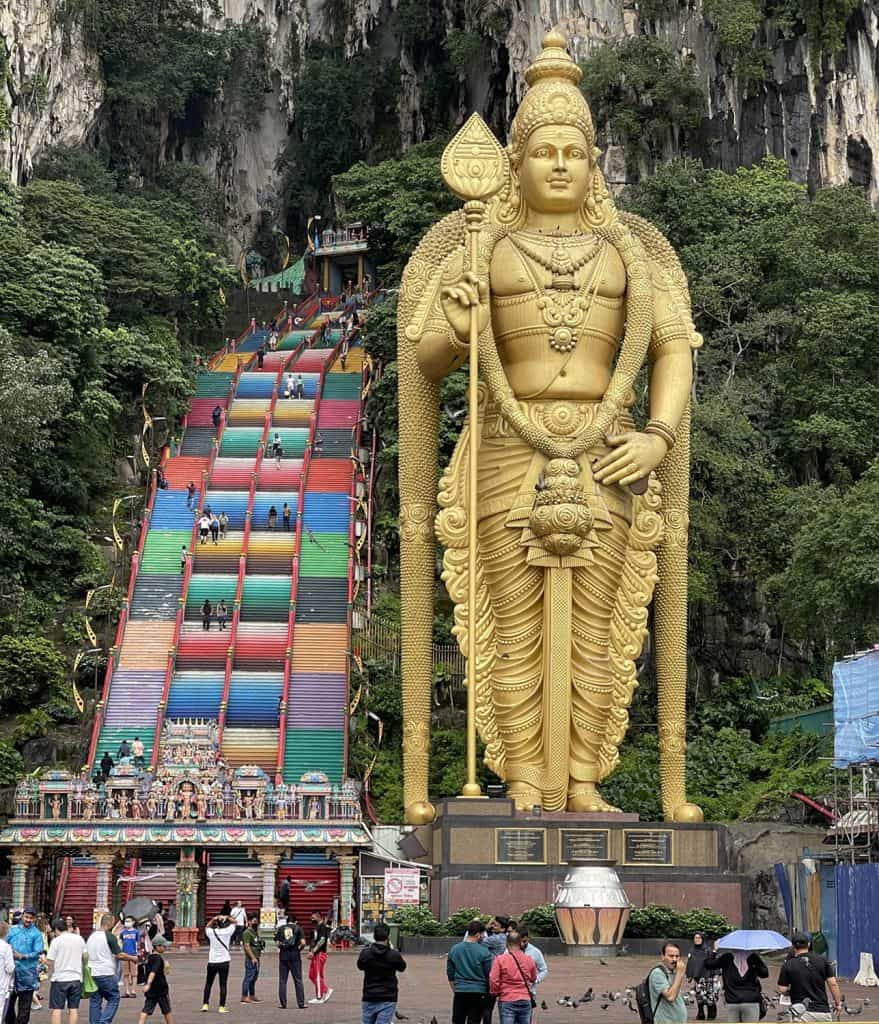 Day 5-7 Kuala Lumpur 2 nights
DRIVING TIME: 2h
WHERE TO STAY:

Aloft hotel is in a great location and the hotel has a really fun and inviting vibe. The rooms are not big but have everything you need and there is a great rooftop pool with a bar for a medium price. There are different eating options and breakfast is superb!
Driving from Malacca to Kuala Lumpur takes a couple of hours. Driving in the city was easy and we found parking easily wherever we went. There are a lot of underground parking lots around the city which makes it practical to go around with a car (Some parking don't accept credit cards but only touch'n-go cards).
We stayed at the beautiful hotel Aloft beside the central station where the parking charge was reduced for guests. The parking entrance is just beside the main entrance on the left when looking at it, but it could be confusing. When you arrive drive in front of the hotel and ask the hotel staff that are usually outside to point you in the right direction)
On the first day after dropping off your stuff at the hotel, make your way to the Petronas twin towers. Make sure you buy your ticket in advance, it is highly unlikely otherwise that you will find space on the same day. The tour is organised and it lasts around 1 hour in total.
PETRONAS TWIN TOWERS FLEXIBLE TICKETS – IMPORTANT TO KNOW
The tickets you buy on the official Petronas twin towers website are the cheapest and they include what third-party websites call "skip the line" as you have to choose the entrance time. They are the same they just don't promote it as skip-the-line tickets.
However, there is still a good reason to pay that extra £2-3. It is the possibility to cancel your ticket for a full refund up to 24h before.

You will not have this option with the ticket you buy on the official website.
Then walk around the KLCC park or explore the immense shopping mall just below them and at 8 pm don't miss the Symphony Light and sound show by the esplanade in front of the towers. If it is summer wait till dark to see the Petronas towers beautifully lit, then move to Jalan Alor for an incredible street food market experience.
Start early on the second day and beat the heat while visiting Kuala Lumpur Forest Eco Park (a little overpriced, but really engaging for kids). Parking is available just near the entrance. Then drive a little bit out of the city to see the majestic Batu caves and when you come back explore the intriguing Chinatown.
If you stay at the Aloft Hotel you can take the opportunity to relax by the rooftop pool with a drink.

On the morning of the third day you want to leave around 10-10:30 for the next stop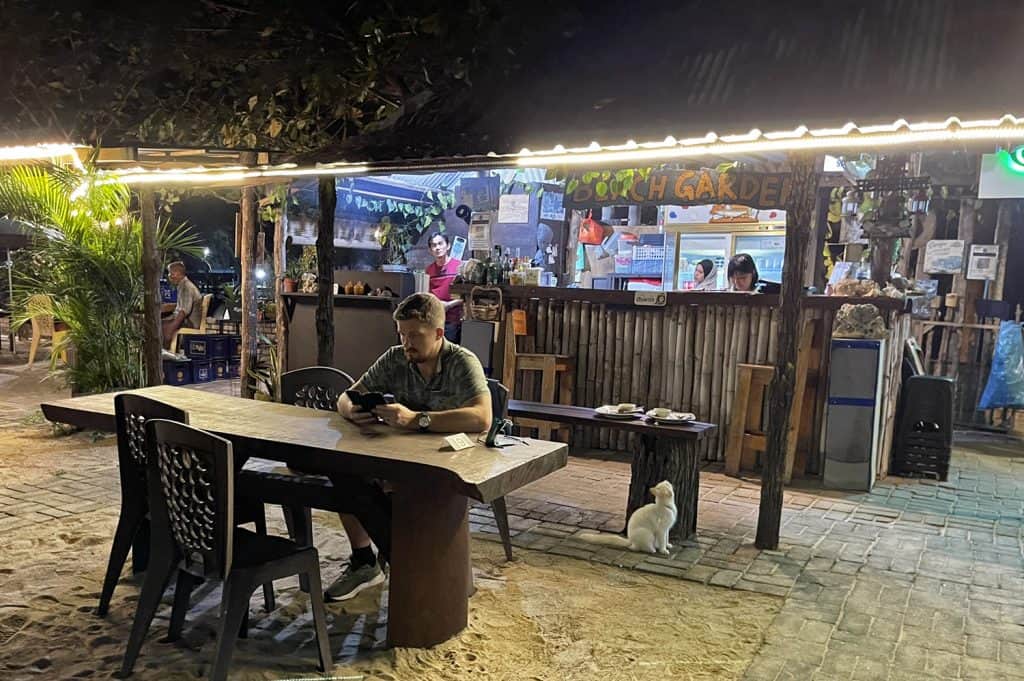 Day 7- 8 Kuantan 1 night
DRIVING TIME: 2h and 30 min
WHERE TO STAY: Mangala Resort and Spa is a wonderful place where once you enter you will not want to leave. It is an all-villas resort, some over the lake water and some big enough for numerous families. A small gym, a lovely spa, a good restaurant and a peaceful infinity pool are part of it.
You will stop a little earlier than Kuantan because I really recommend you to not miss staying at the astonishing Mangala resort just out of town.

Here you are coming to be in touch with nature and to relax. The Mangala resort is a little haven, maybe because when we went it was really quiet but we loved the peace and serenity of the lake, the big window that opened to a veranda directly on the water.
You can spend all afternoon here. The food is lovely and you can also have something to eat by the pool. The resort has been built on an abandoned mining land, you can take some time to walk around and explore nature and spot some of the hundreds of types of birds that found a home here in this new paradise. A beautiful Spa and a gym could keep you here all day, but before dinner, it is time to make a little journey to Cherating for an enchanting encounter.
Malaysia is home to 19 types of fireflies and near Cherating, you can take part in a boat tour that will bring you really close to this magical creature. Mr Hafiz has a special way to communicate with fireflies and you will end up surrounded by them and also able to gently hold them. It lasts one hour and it is unmissable!
After you can drive to the Cherating beach where you will find several, simple traditional cafés and restaurants where to stop for dinner.
We found "Beach café by Payung" to be super charming and romantic. Laid back, settled overlooking the beach it was just perfect to blend with locals!

On the morning of the second day, you can relax a little longer at the Mangala resort and after check out, you will start to drive towards Kuala Dungun, but there are a couple of stops on the way.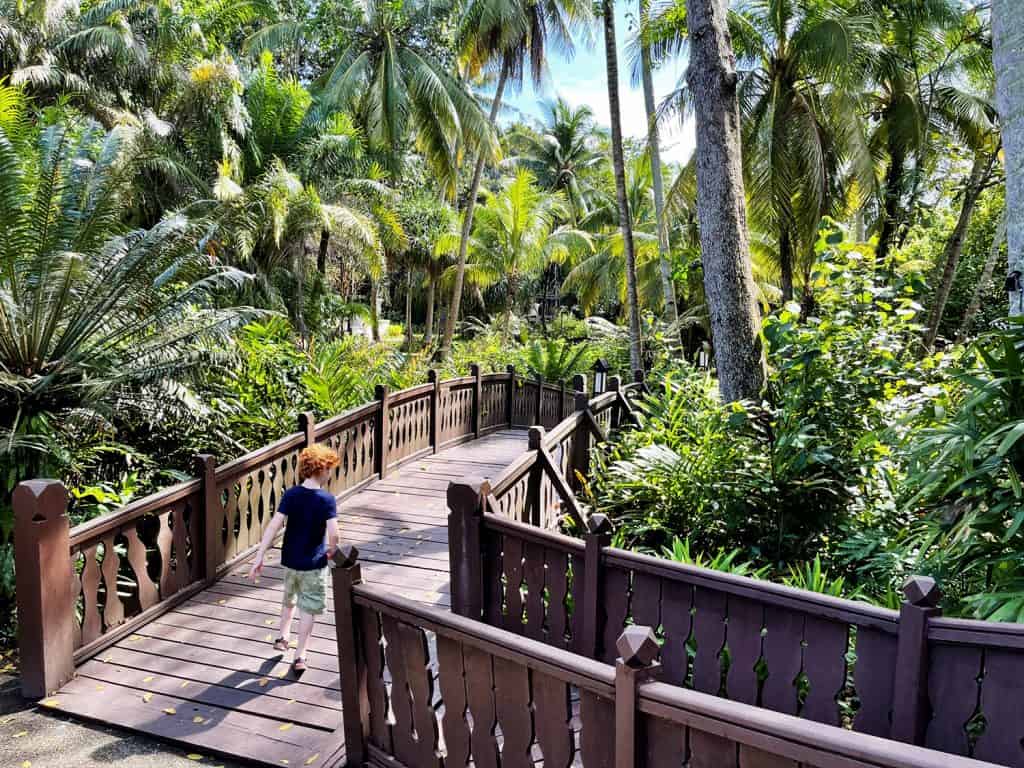 Day 8-10 Kuala Dungun 2 nights
DRIVING TIME: 1h and 45min
WHERE TO STAY: Tanjong Jara resort is a luxury resort perfectly integrated into nature. It is located directly on the beach and it offers beautiful rooms with gigantic bathrooms. The staff are lovely and helpful. It isn't a budget place but it is really worth the money. (It is quite popular, they have one restaurant on the beach, book it in advance or it will be difficult to get a table when you arrive)
The drive to the next stop is around 1h and 45 minutes, but you will drive a little longer to stop on the way in a couple of places.
This itinerary works well if you can spend two nights in Kuala Dungun, we needed to make it shorter and we cut 1 night here and we felt too rushed. The east coast is a place to savour slowly!
After leaving the Mangala resort in 20 minutes you can be at the Sangai Pandall waterfall. These waterfalls are scenic and a favourite day trip destination for people from Kuantan. There is a parking lot that makes them easily accessible even if the road signals are a little scarce. You need to keep your eyes open for directions even if you are following Google maps.
You can splash in the waterfall safely and you will find many people having picnics and some also camping overnight. There are the same basic facilities like toilets and changing rooms.
Another stop is about one hour drive past Kuantan. Near the Club Med, there is a Sea turtle conservation centre. You can visit it every day, except Monday, from 9:30 to 16:30. The place is small and half an hour is enough to cover the educational part and visit the little swimming pool where some turtles are kept waiting to be released. From around 6/6:30 you can also release the baby turtles to the ocean after paying a small fee.
Finally, you can drive the last part of the journey and check in to another astonishing place: Tanjong Jara resort.
The architecture of this place invokes the grandeur of Malay palaces from the 17th century with modern luxuries and outstanding services. There is a beautiful beach, a lovely swimming pool with a connected bar, two restaurants, and an adult-only area. They also organise different tours and activities.
On the beach, there is a small hatchery where they protect eggs that sea turtles come to lay and occasionally you can release baby turtles (there weren't any when we were there, unfortunately).
If you are short on time you could also consider staying at the resort an extra day and visiting the island as a day trip from here.
On the second day, you can relax by the pool/beach and in the afternoon drive to visit Terengganu.
On the morning of the third day, you will need to leave around 9:30 to drive to Merang Jetty to board the transfer boat to Pulau Lang Tengah.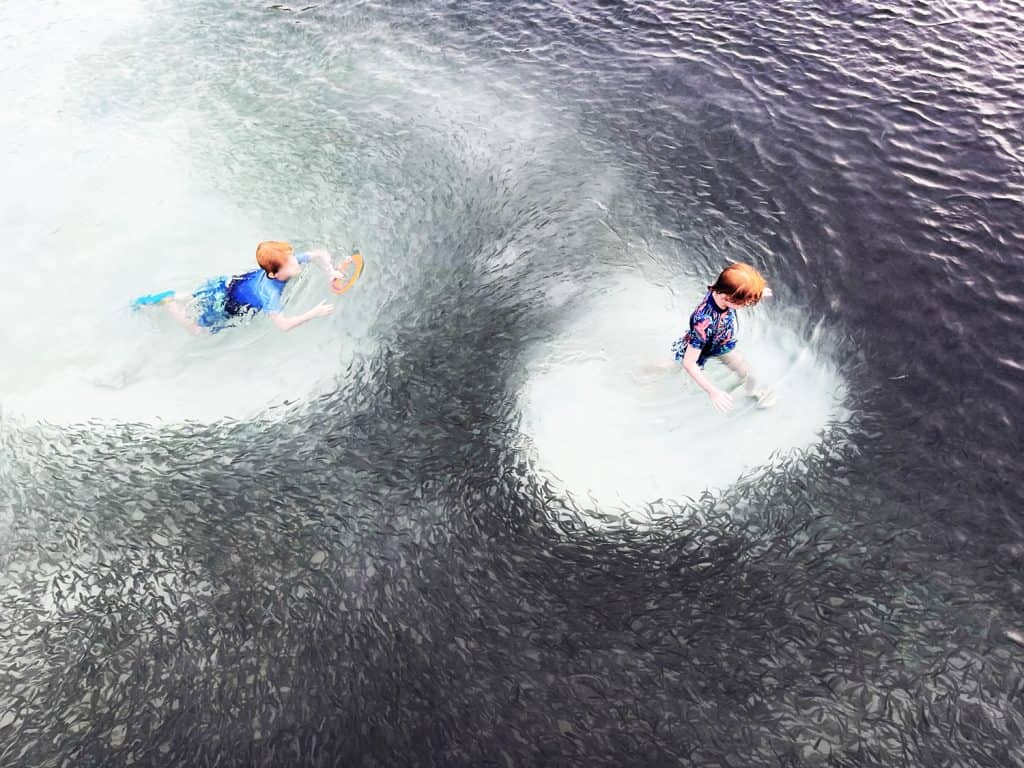 Day 10-12 Pulau Lang Tengah 2 nights
TRANSFER TIME: 2h. plus 30min on the boat
WHERE TO STAY: There are only three properties on the island. Summer Bay Resort is supposed to be the best (where we stayed), but don't have high expectations unfortunately, low competition means high prices and low quality.
To reach Merang jetty you will need around two hours of driving plus half an hour on a boat.
I recommend you book your tickets in advance online. The resort where you are going to stay can also organise transport for you, but I found it was much more expensive.
BE AWARE: Before continuing I want to make you aware of my opinion. Pulau Lang Tengah is the island located between the more famous Pulau Redang and Perhentian Island. It is less touristic and wilder than the others, this is the main reason I choose it.
Unfortunately what could spoil your stay is the hospitality on offer. There are only 3 resorts on the island. We stayed in the one that is in theory the best, Summerbay Resort. My husband found a good definition for it: "a hostel masquerading as a hotel"
Everything from start to end is managed and organised in a really poor way by a group of young people that, even if polite, don't have a clue about customer service or what people would expect for the price they charge.
The food offer is incredibly poor, rooms are basic and not properly clean, on the sea excursion the boat is over packed, and regarding the other activities like the jungle walk, they just show you where to start then you follow a rope through the jungle until the end. No-one is coming with you to explain anything, same story for the activity of the blue tears.
However, yes I would probably go back because there are moments when you sit on the beach (on the broken sunbeds) that you could almost feel you are on a Maldivian island. The sea life is terrific, and you can just snorkel from the beach.
If you are not getting annoyed by what I mentioned before then you can really relax and unwind. Most of the guests are Asian and seem to prefer the swimming pool so the beach stays quiet. Luckily there is a Warung that serves good food so you don't need to eat at the "resort" restaurant and there is also a pleasant bar to sit by in the evening.
Most people are coming here on 3 day 2 night all-inclusive packages, but you can also just go on a bed and breakfast formula, paying separately for the snorkel activity.
On the morning of the third day from here, you can move to Redang island.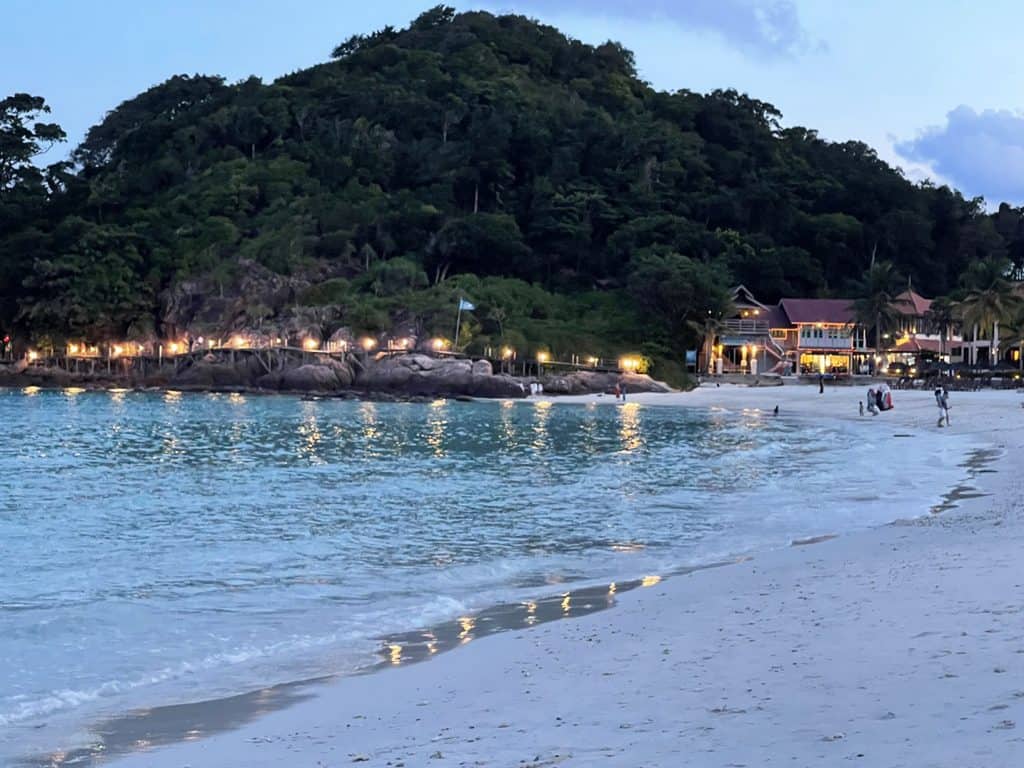 Day 12-13 Pulau Redang 1 night
TRANSFER TIME: 30 min on the boat
WHERE TO STAY: If money is not a concern I would recommend The Taaras beach and Spa resort. It is a place where you find five-star service and you will be able to unwind while enjoying the spectacular island. A more affordable but still great solution is the Laguna Redang island resort.
To reach Redang island you can book a boat transfer that will bring you directly there from Pulau Lang Tengah. Also, in this case, you should book your ticket in advance. When you book the boat transfer you need to select the resort pick-up and the resort where you need to be dropped off.
Pulau Redang is a completely different island. It is much bigger than Lang Tengah and you can find several types of accommodation options.
Redang is a bigger island and so you will have more difficulty finding that peaceful and serene setting unique to Lang Tengah, but it is still a beautiful island.
The Taaras beach and Spa is the best and most luxurious resort on the island and if you can afford it, it is a real treat. Laguna beach resort is probably the second-best option. It is a big resort that opens up on the main beach. They have big and lovely rooms organised in small buildings. There is a massive swimming pool with even a small slide for kids.
Most people are here on the usual 2/3 days 1/2 nights package and move in groups for each activity including lunch and dinner where there is a specific time to respect. This creates massive queues like to enter a canteen. We experienced this issue only for breakfast as again we took only the bed and breakfast option.
The breakfast option was vast but the quality was poor. Fortunately, there are many other eating options for lunch and dinner including a tasty and cheap traditional Warung, but you can also just walk to one of the other resorts or restaurants on the beach.
While at the resort take part in their snorkelling tour to see the sea turtles. The tour is superb and highly recommended. At this resort, they don't mix guests from the package with others and this makes the experience much more spacious and enjoyable.
The beach is long and so you could take a long walk and explore the sea life around the different spots.
On the second day enjoy time on the beach until check out because then you will need to move back on land and face a long drive.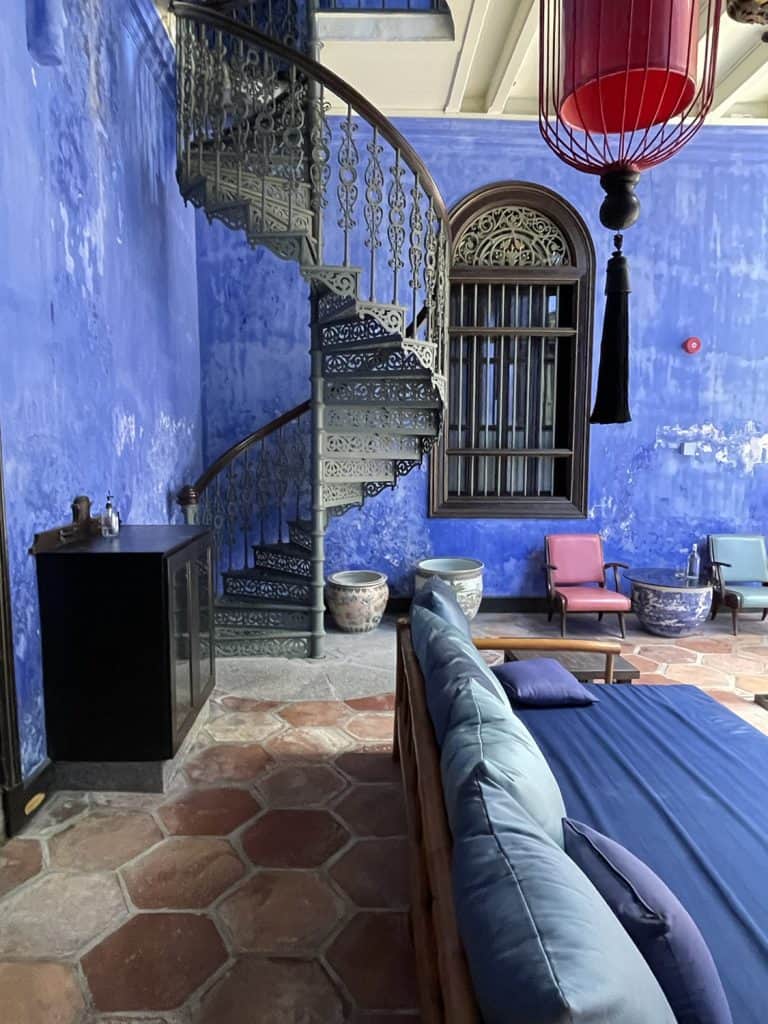 Day 13-16 Penang 3 nights
TRANSFER TIME: 30 min on the boat and 6h and 30 minutes drive
WHERE TO STAY: Georgetown is rich in lovely hotels. JEN by Shangri-La is located really close to the old town, the rooms are big, and there is also a swimming pool and free parking. really recommended!
When you check out, the resort will bring you and your luggage back to the jetty. At the jetty in Redang, many boats are arriving and departing, ask for some help if you are not sure how to identify your transfer.
Once on land, you will need to drive around 6 hours from Merang Jetty to Penang.
Of course, if you have more days available you can add a stop halfway to break the trip, however, if you don't, I still believe this is the best option.
The drive is long, but really scenic. After passing through some towns and villages, you will drive a great road with little traffic that passes through the rainforest and you will have countless opportunities for pictures.
In Penang, the recommendation is to stay close to the old town. Jen by Shangri-La is an excellent choice, modern and in a great location, they offer parking (free for guests) and they also have a swimming pool (that, however, closes a little early around 6 pm).
The first evening you can just stroll around for dinner at the hawker centre by Gurney drive.
Then the second day, you can explore the old town, Fort Cornwallis, the Chew jetty, Leong San Tong Khoo Kongsi, take the tour or at least stop for a drink by the Blue Mansion and enter one of the other heritage houses open to the public like the Pinang Peranakan Mansion. Take pictures in Armenian street and pick one of the many great restaurants for dinner.
On the third day head to Penang hill (make sure to secure your tickets in advance). Enjoy the spectacular views, walk in the virgin rainforest and enjoy the many stops along the way. The visit will take you at least half a day, then you can explore the close by Kek Lok Si Temple, and if you still have energy by the end of the day you can enjoy a stroll in the Botanic gardens.
The last day of the itinerary will depend on the time of your departure, if you have at least half a day available then pack your things and leave them with the hotel and head to Batu Ferringhi for the last sea visit. If you have a little longer you can reach Penang National park and after exploring it take the boat to Monkey beach.
WHAT IS LEFT OUT OF THIS ROAD TRIP TO MALAYSIA FROM SINGAPORE?
Every time you visit a big country you need to face the difficult decision of what to leave behind for the next visit. This itinerary leaves 3 major things behind: Taman Negara National park, Cameron Highlands, and Ipoh.
Taman Negara: this a fabulous national park, where you can discover the tropical rainforest, walk in the jungle, along the river, and engage in fantastic treks. If you want to add it to the itinerary you should consider 2 nights, as arriving there takes quite a while. Check also with your doctor about Malaria risk as Malaria is still present in these areas.

Cameron Highlands: this is an area with tea plantations, hiking trails, gardens, butterfly and bee farms, and more. If you want to add it to the itinerary, you should consider at least 2 nights.

Ipoh: sacrificing Ipoh is a difficult choice. If you can't add more days to the road trip you could question if it could be worth cutting some time from Penang, but don't or you will feel rushed in both places.
HOW TO ADAPT THE ROAD TRIP
I'm going to suggest here a possible alternative to this road trip itinerary to Malaysia from Singapore. One option is in case you need to shorten the trip by 1 to 3 days, and another option is if you are planning the road trip from November to March.
How to shorten the itinerary
To shorten the trip cut the time in Malacca and on the islands. You can visit Malacca as a short stop while driving from Singapore to Kuala Lumpur, saving one day. When you are in Kuala Dungun you can organise a day trip to Redang instead of spending one night there and finally, you can cut the time in Penang to 2 nights instead of 3.
Day 1 – 4 Singapore 3 Nights
Day 4 – 6 Kuala Lumpur 2 Nights
Day 6 – 7 Kuantan 1 Night

Day 7 – 9 Kuala Dungan 2 Nights
Day 9 – 11 Lang Tengah 2 Nights
Day 11 – 13 Penang 2 Nights
Adapt the itinerary during the monsoon season
If your road trip to Malaysia from Singapore is from November to March then you need to reconsider what to visit on the east coast. Most of the island resorts in Redang, Perhentian, Lang Tengah, and also Tioman close in this season. You can still enjoy the east coast mainland or you can spend more time on the west coast and stretch the itinerary to Langkawi and introduce one of the missing stops Ipoh, Taman Negara, or Cameron Highlands.
Day 1 – 4 Singapore 3 Nights
Day 4 – 5 Malacca
Day 4 – 6 Kuala Lumpur 2 Nights
Day 6 – 7 Kuantan 1 Night

Day 7 – 9 Kuala Dungan 2 Nights
Day 9 – 11 Ipoh 2 Nights
Day 11 – 13 Penang 2 Nights
Day 13 – 16 Langkawi 3 Nights
Let me know with a comment below if have any more questions! Enjoy the trip
NO TIME NOW? PIN IT FOR LATER