The greatest Ninh Binh Itinerary to discover a secret wonder
Welcome to the enchanting world of Ninh Binh, a hidden gem nestled in the heart of Northern Vietnam. This picturesque province boasts a diverse landscape, rich cultural heritage, and an array of awe-inspiring attractions waiting to be discovered with this perfect Ninh Binh itinerary.
Is Ninh Binh worth visiting?
Let's put it simply, this destination should not be missed on any travellers' itinerary.
In this Ninh Binh travel guide, we will take you on a journey through the must-see destinations and experiences that Ninh Binh has to offer. From the majestic Karst mountains and serene waterways, to ancient temples and mouthwatering local cuisine, prepare to immerse yourself in the beauty and charm of this remarkable region. Join us as we unveil the ultimate itinerary to make the most of your unforgettable 2 days in Ninh Binh and make sure you include it in your Vietnam itinerary.
This post may contain affiliate links. I may receive a commission for purchases made through the links on this page, at no cost to you.
Where is Ninh Binh, Vietnam?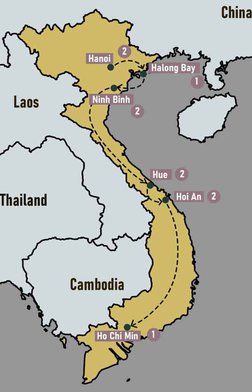 Ninh Binh is a captivating province located in the northern part of Vietnam, approximately 80 kilometres south of bustling Hanoi and also not far from the famous Halong Bay. Ninh Binh is also the name of the main city of this area which can be a little confusing, although most people prefer to stay in Tam Coc (less than 7 km away), a small touristy village in the middle of the countryside.
Ninh Binh is renowned for its mesmerizing landscapes. and boasts an awe-inspiring array of towering limestone karsts, lush green rice paddies, and meandering rivers which together create a picturesque tapestry of natural beauty. Often referred to as the "Halong Bay on land," this enchanting destination attracts more travellers every day, however it is still not under mass tourism attack and so still offers a unique and unforgettable experience for all who venture within its borders.
As a recent visitor to Ninh Binh, I can attest to the incredible experiences that await those who venture to this enchanting destination. My recommendation is to spend at least 2 days in the area.
I will share an essential Ninh Binh itinerary, highlighting the must-see attractions and things to do in Ninh Binh. I will also give you advice in case you only have one day, or if you want to stay longer I will suggest other places to visit in Ninh Binh.
The Essential Ninh Binh Itinerary: A Day-by-Day Guide
In Ninh Binh, you can easily make the most of your time by exploring 3 to 4 sights in a single day, thanks to the close proximity of its numerous attractions. With a well-planned itinerary, you can immerse yourself in the region's natural wonders, historical landmarks, and cultural experiences, all within a day's journey. From marvelling at the majestic beauty of Trang An Grottoes to stepping back in time at the ancient capital of Hoa Lu and scaling the breathtaking Mua Cave for panoramic views, there is no shortage of awe-inspiring excursions to fill your day.
This is a tested itinerary and the timing is realistic. Don't try to fit in more as it would be really difficult to appreciate the different sights. I would also recommend you get a guide to really appreciate some of the things you are seeing, especially at the Bich Dong Pagoda and Hou Lu Ancient Capital.
It also works well whichever mode of transport you pick (see more after the itinerary for some suggestions on how to move around while in Ninh Binh).
Day 1
9 am: Bich Dong Pagoda
Begin your Ninh Binh itinerary with a visit to the enchanting Bich Dong Pagoda. Established in the early 15th century, Bich Dong Pagoda comprises three separate pagodas: Ha Pagoda (Lower Pagoda), Trung Pagoda (Middle Pagoda), and Thuong Pagoda (Upper Pagoda).
As you make your way through the Pagodas, you'll be captivated by their intricate architecture, which harmoniously blends with the surrounding natural landscape. The steep stone steps, lined with vibrant foliage, lead you from one pagoda to the next, each offering its own unique charm and stunning views of the countryside.
Inside the Pagodas, you'll discover a treasure trove of ornate sculptures, altars, and Buddhist relics. The tranquil atmosphere invites visitors to pause and reflect on the spiritual essence of this sacred sanctuary.
Take your time exploring the Pagodas as it is a truly captivating experience.
Time: consider around 1 hour / 1 hour and half
Cost: free
Opening hours: always open
If you are travelling with kids: Easy and interesting also for kids.
10:30 am : Trang An Grottoes
Next on your Ninh Binh itinerary is the awe-inspiring Trang An Grottoes. This UNESCO World Heritage Site is a must-see attraction, boasting a labyrinth of caves, waterways, and limestone cliffs that are sure to leave you speechless. You can explore the grottoes by taking a guided boat tour, which allows you to glide through the emerald waters and marvel at the majestic karst formations.
You can choose between three different routes.
Route 1 is the longest and you will pass through 9 caves and stop at 3 temples (this is the one we picked) and it lasts 3 hours.
Route 2 will pass 3 caves and stop at 3 temples and it lasts around 2 hours and half
Route 3 will pass 3 caves and stop at 3 temples and it lasts around 2 hours and half
As you navigate the tranquil waterways, be sure to keep an eye out for the diverse wildlife that call this region home. From monkeys to exotic bird species, the Trang An Grottoes are a haven for nature enthusiasts.
When you arrive at the Trang An Grottoes entrance you may doubt this experience, as it is set up to welcome what seems like thousands of people at the same time. We may have been lucky as international tourism wasn't back to full strength, but we saw mainly Vietnamese tourists in small numbers.
The great thing is that even if many boats start together, after the first couple of hundred metres they start to divide to follow the different itineraries. Route 1 seemed less popular and most of the time we were alone passing through caves or stopping at the temples.
Each boat starts its journey when full (4 passengers). If you are by yourself you can either wait or pay the full amount and have the boat by yourself.
Time: consider around 3 hours -3 hours and 15 minutes
Cost: 250,000 VND per person (including children)
Opening hours: from 7am till 4pm
If you are travelling with kids: Kids of all ages seemed to love the boat tour. Kids younger than 3 may become a little impatient, but that depends on the child of course. Bring snacks (always bring snacks!), and kids will also enjoy feeding the fish with fish food you can buy there.
Before you move to the next stop you can eat something near the Trang An Grottoes entrance or, if you take a car with a driver you could ask him to stop in a less touristic restaurant on the way to Hoa Lu Ancient Capital.
2:30 pm Hoa Lu Ancient Capital
The next stop on your Ninh Binh itinerary is a visit to Hoa Lu, the ancient capital of Vietnam. This historical site offers a fascinating insight into the country's past, with well-preserved temples and monuments.
Once the political, economic, and cultural center of Vietnam during the 10th and 11th centuries, Hoa Lu served as the capital for the Dinh and Early Le dynasties. Today, visitors can explore the remnants of this bygone era, including ancient temples, royal palaces, and majestic pagodas. The picturesque landscape of Hoa Lu Ancient Capital offers a captivating glimpse into Vietnam's fascinating past.
Time: consider around 1 hour
Cost: 20,000 VND
Opening hours: 7am to 5pm
If you are travelling with kids: Really easy to walk around and enjoy the space. Suitable also for babies in prams.
3:30 pm Mua Cave/Hang Mua Peak
Before the day ends, don't miss to stop at the Mua Cave and Hang Mua Peak. This popular attraction is known for its breathtaking views of the surrounding countryside and challenging yet rewarding hike to the summit.
Once you've conquered the 500 steps to the top of Hang Mua Peak, you'll be rewarded with panoramic views of the Ninh Binh landscape, including the iconic Tam Coc rice fields and winding rivers. The climb may be strenuous, but the views are certainly worth the effort.
At the top, there is a little space where you can stop and take a 360 degree picture of the surroundings.
There are also some caves to explore, but the location is more famous for the peak than the cave.You can read all the details in this article about Hang Mua viewpoint.
Time: consider around 1 hour
Cost: 100,000 VND
Opening hours: 6am to 7pm
If you are travelling with kids: if you are travelling with babies and toddlers you will need to wear them in a baby carrier, as a pram will only be suitable for the cave. Kids five and older would not have a problem climbing up the stairs, but you will need to be close to them once you arrive at the top as many parts are not protected.
Day 2
On the second day in Ninh Binh, I recommend you visit Cus Phuong National Park. It is a little further away, but if you like to hike in nature this is an unmissable opportunity. dedicate all day to this visit as the park is big and you will not be able to see much in less time.
9:00 am : Cuc Phuong National Park
Nestled in the heart of Vietnam, Cuc Phuong National Park is a must-visit destination for nature lovers and adventure seekers alike. This sprawling, lush oasis boasts an impressive range of flora and fauna, providing you with a unique opportunity to explore the diverse ecosystems found within its boundaries. From guided nature walks and birdwatching expeditions to thrilling cycling adventures, there's something for everyone at Cuc Phuong.
Don't miss the chance to visit the Endangered Primate Rescue Center and the Turtle Conservation Center, where you can witness conservation efforts firsthand and learn about the extraordinary species that call this park home.
This park offers lots of hiking options, but don't make the same mistake as us. We thought to hire a guide at the entrance, as in theory, this is an option…however, the day we visited there was no guide available. Without a guide, it is really difficult to really enjoy the park as the hikes are not well indicated. We tried to follow the map but we couldn't reach the signposted places. I would recommend booking a guide that travels there with you.
Time: all-day
Cost: 60,000 VND including the ticket for the endangered primate rescue center and turtle conservation center.
Opening hours: 8am to 4pm
If you are travelling with kids: kids from 5-6 that are used to walking will not have any issues, but younger kids, or kids not used to walking regularly could get tired as some of the walks could be a little long.
4:00 pm : Cycle in the countryside
The visit to the Cuc Phuong National Park will take the all day, but when you return to your hotel in Tam Coc you can still fit in a little cycle to enjoy the countryside. It takes only a few minutes to leave the village behind and find yourself in the rice fields. Most hotels offer bikes for free or you can easily rent them in the village. Do not miss the opportunity.
One day in Ninh Binh
If you only have one day in Ninh Binh I recommend you follow the itinerary for the first day. That covers the must-see sights in the area.
If you like to hike I really would like you to consider staying two days or more in the area so you can visit also the Cuc Phuong National Park. You can even stay overnight in the park with some basic accomodation.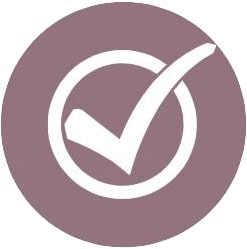 Additional sights
If you decide to stay in the area a little longer, you have even more sights to discover. The option that follows is also an excellent alternative for day 2 in case you are not much into hiking and are not interested in the Cuc Phuong National Park.
Bai Dinh Pagoda
Bai Dinh Pagoda, nestled in the heart of Ninh Binh province, is a breathtaking spectacle of Vietnamese Buddhist architecture. It's renowned as the largest Buddhist complex in Vietnam, comprising a series of majestic temples, statues, and towers sprawled over an impressive 539 hectares of land.
The pagoda is home to the biggest bronze Buddha statue in Southeast Asia, weighing a remarkable 100 tons, as well as the longest Arhat corridor in Asia. Visitors are captivated by its spiritual tranquillity, the intricate carvings, and the panoramic views of the stunning surroundings. Bai Dinh Pagoda is not just a religious site, it's also a testament to the rich cultural heritage and the artistry of Vietnamese craftsmanship.
Thung Nham Bird Park
This natural haven is home to a diverse population of over 40 species of birds, both local and migratory. The park is not just for bird lovers, but also for those who appreciate the tranquillity of nature. The echoing bird songs, lush greenery, and the serene ambience make it a perfect retreat for anyone seeking peace and respite from the hustle and bustle of city life. This sanctuary should not be missed by nature enthusiasts, bird watchers, photographers, and anyone in quest of a unique, eco-friendly travel experience.
You will go around with a small boat similar to the one in Tam Coc and Trang An, but this area misses the peaks that make the other two impressive and similar to Halong Bay. I'm adding this just to make you aware that even if this is a boat tour you should not think of coming here instead of the other two, but more as an addition for the possibility to spot wild animals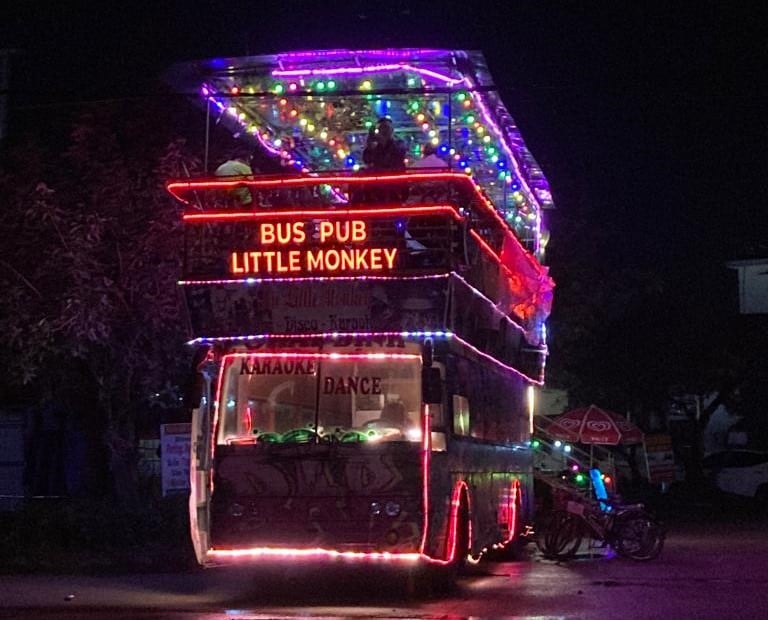 How to Get to Ninh Binh
Ninh Binh is easily accessible from major cities in Vietnam, such as Hanoi, Hue, or Ho Chi Minh City.
In Ninh Binh there is a train station where most of the trains that travel from north to south (Hanoi to Ho Chi Minh) or vice versa stop. This makes it a really practical stop during your journey, whichever way you are travelling.
Then you also have the bus option that is really useful in case you are coming from a location where there isn't a train line like Halong Bay.
Let's look at some details
Hanoi to Ninh Binh
Travelling from Hanoi to Ninh Binh is super easy. You can choose between the train that takes around 2 hours, the bus that takes more or less the same, or you can easily organize a private transfer. You can also join a private tour, but we will see this later.
The train system in Vietnam works really well and for a short trip from Hanoi to Ninh Binh you probably don't need to book your tickets in advance like for the night train, but if you just want to have less things to think about when you are there you can book the tickets in advance through 12go asia website (at the moment there is no option for foreign people to buy the tickets online directly on the Vietnamese railway website). If you stay in Tam Coc you will need a short taxi ride, from the station it is around 10 minutes away.
For the buses, you can check the same website 12go Asia, where you will find many alternatives. You can look at the departure point to make sure the bus stops at your hotel in Hanoi or nearby. As probably you will end up staying in Tam Coc you can also make sure the bus reaches there and doesn't only stop in Ninh Binh.
From the same website you can also book a private transfer that could be extremely convenient if you are travelling with other people.
Halong Bay or Cat Ba island to Ninh Binh
If you are reaching Ninh Binh after a cruise in Halong Bay (this is what we did), you will not have the option of the train. You can choose between a bus transfer or a private transfer. In both cases you will need to plan at least 4 hours. The distance is not massive, around 150 km, but the road isn't a highway!!!!
If you take a cruise you can also ask the cruise provider about the best transfer. This could be a practical option, but check they are not overcharging you
Hue or Hoi An to Ninh Bihn
If you started your Vietnam itinerary from the south, you could be arriving from Hue or Hoi An. In this case, Ninh Binh is a really easy destination to reach by train. If you decide to stay in Tam Coc you will need a short taxi ride to reach the village. For this short journey there isn't a need to book a ticket in advance.
Other options.
If you are travelling from other areas of the country there is a great chance that you fly into Hanoi. From Noi Bai Airport in Hanoi, you can catch a bus directly to Ninh Binh and be there in less than 3 hours.
If instead, you arrive at Haiphong Airport (not far from Halong Bay) you will need to get a taxi.
How to move around in Ninh Binh
In Ninh Binh, you have various options to move around and explore the region's captivating attractions.
Bicycle:
Renting a bicycle is an economical and eco-friendly way to traverse the picturesque countryside. This mode of transportation offers you the flexibility to explore at your own pace and immerse yourself in the natural beauty of Ninh Binh.

However, cycling around will not work to reach every sight, unless you are used to regularly cycling.

If you base yourself in Tam Coc, even if you rarely cycle you shouldn't have any problem reaching the Bich Dong Pagoda, Hang Mua cave and the rice fields. You can probably stretch it to the Trang An Grottoes and the Thung Nham Bird Park.

For the other sights, you may want to consider other options. Roads are mainly flat, but humidity will make you more tired than normal.


Scooter/Motorbike:
For those seeking a quicker way to travel, renting a motorbike is an excellent option. It provides greater freedom to cover more ground and visit multiple sites in a day. Most hotels/guesthouses should be able to find you a scooter for a reasonable price.


Car with driver:
For a more comfortable and convenient travel option, consider hiring a taxi or a private car with a driver. You can agree on starting time and the price is particularly convenient if you are sharing with friends or if you are a family. (Usually around $50 for the full day)

If you hire a driver with a car ideally, you want to also hire a guide, as especially in some sights like the Hoa Lu Old Citadel, the Bich Dong Pagoda or the Cuc Phuong National Park it's difficult to just follow a guidebook and understand well what you are looking at.
OUR EXPERIENCE: we decided to hire a car with a driver and a guide to cover the four sights of the first day (Bich Dong Pagoda, Trang An Grottoes, Hoa Lu Old Citadel and Hang Mua). We were travelling in Vietnam with kids (our twins 7 years old).
We got in touch with Duong Toan that is a regarded guide in the area. Unfortunately, he was busy and booked us with a different guide within his team.
After visiting Hoa Lu citadel the guide suggested to go and visit a village and rice field instead of Mua Cave.
We were not convinced but he recommended it as a really great experience and told us we could visit Mua cave before going to the national park on the next day so we accepted.
Unfortunately, after we drove to the village we started to walk but he didn't tell us anything like local insight or interesting facts.
In the end, he went walking over the edge of a wall around 1m high without asking if we felt ok with that. He went ahead as we didn't seem to have an alternative to reach the driver on the other side, I was concerned about the kids and towards the end I fell, thankfully my husband caught me but injured his ankle in the process.
I recognize that we were probably unlucky, as we read lots of positive feedback about him, but if you contact the same guide make sure that he is available and he doesn't send a colleague.
Ninh Binh Day Trip
While I continue to insist that you should try to fit in at least one or two days in Ninh Binh while you are in Vietnam, I do understand that sometimes it isn't really an option.
In this case, no panic because you can still savour the pleasure of this area with a day trip from Hanoi. It will be a long day but really worth the trip. Ninh Binh tours can be easily found advertised at most travel agents in Hanoi, however, I would consider booking in advance to not waste time while you are in Vietnam.
Below is one of the best options I found. You will see many if you are searching online. If you pick a different one make sure that the boat tour is at the Trang An not at the more touristic Tam Coc, unless they include an extra sight.
BEST NINH BINH DAY TRIPS FROM HANOI: Hoa Lu, Trang An Caves, & Mua Cave Day Trip and Lunch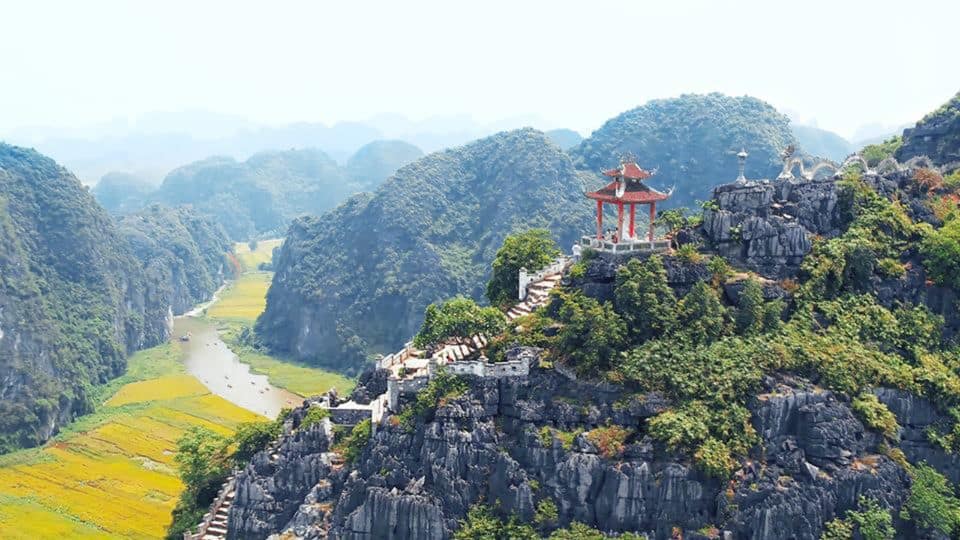 This tour covers three of the four sights that we recommend to visit on the first day. It maximises the time you have around Ninh Binh and it includes the entrance to all sights, buffet lunch and pick-up and drop-off at your hotel in Hanoi Old Quarter.
Amazing value for money.
The best alternative to get to see also the Bich Dong Pagoda is this other tour that will bring you to Tam Coc for the boat ride instead of Trang An.
GOOD TO KNOW: these tours are fully refundable up to 24h before they start
Where to Stay in Ninh Binh
Ninh Binh offers a variety of accommodation options to suit all budgets and preferences. However, I would recommend you base yourself in Tam Coc to be closer to the countryside and the incredible rice fields.
Tam Coc seems to have developed around budget-friendly solutions, most geared towards backpackers, but we discovered one of the loveliest hotels we stayed at during our trip to Vietnam.
We could recommend you other places, but everything was so perfect at Le Clos du Fil that we can't find any alternative that ticks all the boxes like this one.
Le Clos du Fil is a charming boutique hotel that uniquely blends comfort, aesthetic appeal, and a touch of Vietnamese culture. One of its most distinctive features is the extensive use of homemade textile work, which adds a layer of warmth and authenticity to the surroundings.
From beautifully embroidered curtains and bedspreads to signs around the space,
WHERE TO STAY IN NINH BINH: LE CLOS DU FIL HOTEL
As I said in Tam Coc you will find a lot of backpackers' hotels, if you are after really cheap accommodation you will have no problems.
Le Clos du Fil is quite a new little gem built taking care of every single detail. Everything that could have been sewn has been, even directions around the space. The textiles infuse each room with a unique personality. The patterns and colors, inspired by traditional Vietnamese motifs, create a soothing ambience that is both homely and exotic. The care put into each piece of textile work is a testament to the hotel's commitment to providing a genuine and immersive cultural experience for its guests.
Every handcrafted textile is done by lovely local skilled people. They are also on-site to sell some products and teach you how to do it. The hotel has a rustic chic style, quite minimal to leave space for the natural material to dominate the scene. There is also a big swimming pool, a restaurant and a small spa. We had a massage and also the therapists were good at their job.
The rooms are spacious and it is located on a side street with a view towards the countryside that makes it really relaxing.
What to eat in Ninh Binh: local cuisine
One of the highlights of any trip to Vietnam is the delicious local cuisine, and Ninh Binh is no exception. The region is famous for its signature dish, Ninh Binh goat meat, which is marinated in spices and grilled to perfection. Be sure to try this local speciality, along with other popular dishes.
There is no shortage of dining options in Ninh Binh or Tam Coc, with numerous restaurants, street food vendors, and local markets offering a wide range of delicacies to suit all tastes.
Family restaurant in Tam Coc is an excellent choice for goat dishes.
Conclusion
Ninh Binh is a destination that should not be overlooked when planning your Vietnam itinerary. The region's stunning natural beauty, rich cultural history, and delicious cuisine make it a must-visit destination for any traveler. By following this essential Ninh Binh itinerary, you'll be able to experience the best that this captivating province has to offer. Happy travels!
MORE ABOUT VIETNAM:
A tested 10 days Vietnam Itinerary for an unforgettable trip
From Hue to Hoi An: a terrific journey via the Hai Van Pass
NO TIME NOW? PIN IT FOR LATER