Lang Tengah vs Redang: A Unique Comparison of Two Malaysian Gems
Last Updated on 19/05/2023 by Clotilde Passalacqua
Are you planning a trip to Malaysia and you have been stuck searching which is better; Lang Tengah or Redang? The choice is difficult as they are both astounding. We visited them both and in this article during a road trip from Singapore to Malaysia, I will provide a comprehensive comparison of these two Malaysian islands and help you decide which one to visit.
HOT TIP: If you can of course then visit both, but in my opinion, Lang Tengah offers a more unique experience. I would prefer to go back to Lang Tengah if I needed to choose one of them. I'm saying this at the beginning because you will see that I criticise some aspects of Lang Tengah, but its charm that stays with you will make you want you to go back.
This post may contain affiliate links. I may receive a commission for purchases made through the links on this page, at no cost to you.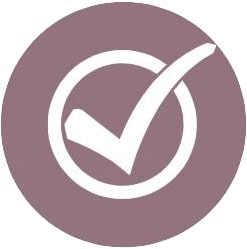 Lang Tengah vs Redang: commonalities and differences
Lang Tengah and Pulau Redang are two gems of east coast Malaysia, both offering a variety of experiences and activities for travellers. Both of them are part of the Terengganu Marine Park, which is known for its crystal clear waters, white sandy beaches, and rich marine life.
Lang Tengah is a small, quiet island surrounded by coral reefs and lush green jungle, it's the perfect place to relax or explore.
Redang is larger and more developed than Lang Tengah, with plenty of resorts and amenities, and the island is known for its amazing diving spots. Redang also offers a wide variety of activities such as snorkelling, kayaking, fishing, jungle trekking and more.
Both islands are excellent choices for travellers who want to explore the beauty of east coast Malaysia while having an unforgettable vacation experience. They are also your best option for beach life in summer when the monsoon is on the west coast (more info below).
Lang Tengah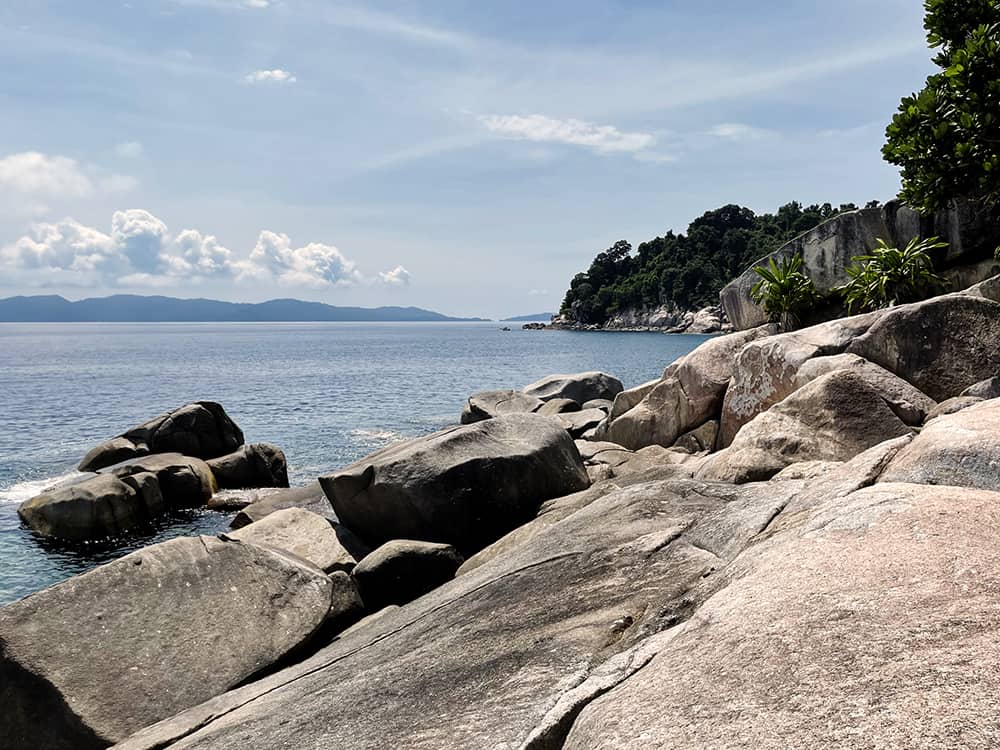 Lang Tengah, offers a serene beach escape for those seeking an off-the-beaten-path experience. This small, idyllic island is a paradise for beach lovers and for those who crave a more intimate and less crowded atmosphere, Lang Tengah provides the perfect setting as it is less frequented by tourists compared to its more popular neighbours. Redang and Perhentian Islands. This means that you can truly relax and immerse yourself in the natural beauty of this stunning island.
The island is a haven for marine life, making it an excellent spot for snorkelling and diving. With vibrant coral reefs teeming with diverse fish and other sea creatures, you can expect to encounter a mesmerizing underwater world just off the shore.
In addition to its breathtaking beaches, a trek through the lush jungle will allow you to witness the island's diverse flora and fauna up close, adding to the overall sense of adventure.
Accommodation options on the island are limited, in 2023 only three resorts are operating on the island. If on one hand the limited number of resorts ensures a more exclusive and serene ambience, further enhancing the feeling of a private tropical oasis, on the other hand, it is also the major downside of the island. I will talk more about this later.
In summary, Lang Tengah is a perfect destination for those in search of stunning beaches, untouched nature, and a peaceful, off-the-beaten-path experience. This island paradise promises a revitalizing and unforgettable getaway that will leave you yearning for more.
Redang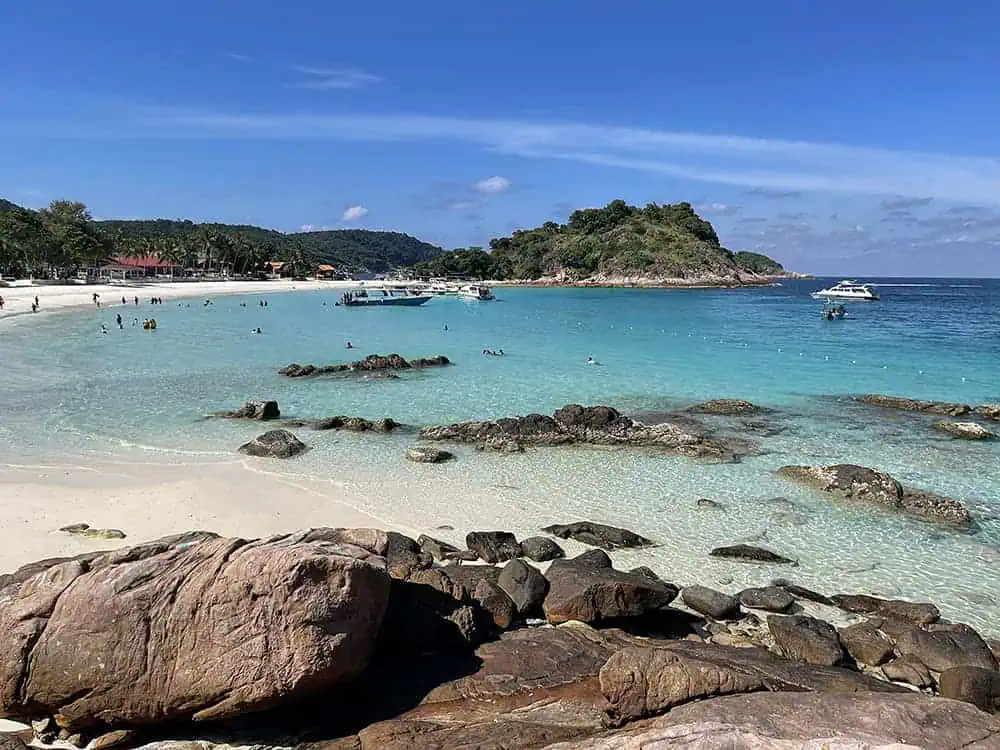 Pulau Redang, is no less picturesque than Lang Tengah even if it is bigger.
Luxury-seekers will appreciate the numerous high-quality resorts available on the island, most of them directly on the beach and ranging from budget to luxurious.
Like Lang Tengah marine life is abundant and easy to spot even from the beach. However, for those interested in diving, the resorts provide courses and equipment rentals ensuring a memorable underwater adventure.
During school holidays Redang is a popular destination for families and it could be quite crowded, keep this in mind during your comparison of Lang Tengah vs Redang
Lang Tengah vs Redang: Location and accessibility
Both Redang and Lang Tengah can be reached from the Merang jetty with a speed boat ride of 45 or 30 minutes. The islands are also connected to each other by scheduled speed boats, making island hopping really easy.
Both islands are easily accessible from Kuala Lumpur or Singapore by taking a flight to the Sultan Mahmud Airport in Kuala Terengganu. From there, you can take a taxi or a private car to Merang jetty to catch the ferry or speedboat to the islands. Both islands are a perfect destination for an easy short trip in Malaysia.
If you are driving in Malaysia you will find a car park at the jetty.
If you are travelling there independently I highly recommend booking the ferry in advance through Direct ferries. They have fixed schedules on paper, but I experienced that they are actually quite flexible. If you don't book in advance you could arrive at the jetty and not find anyone.
We booked in advance, but on the day they were whatsapping me pressuring me to arrive at the jetty much earlier because the boat was leaving 1 hour earlier. Of course, we were driving and our schedule didn't account for that hour. In the end, we discovered that they were trying to fit us on the previous boat with other tourists.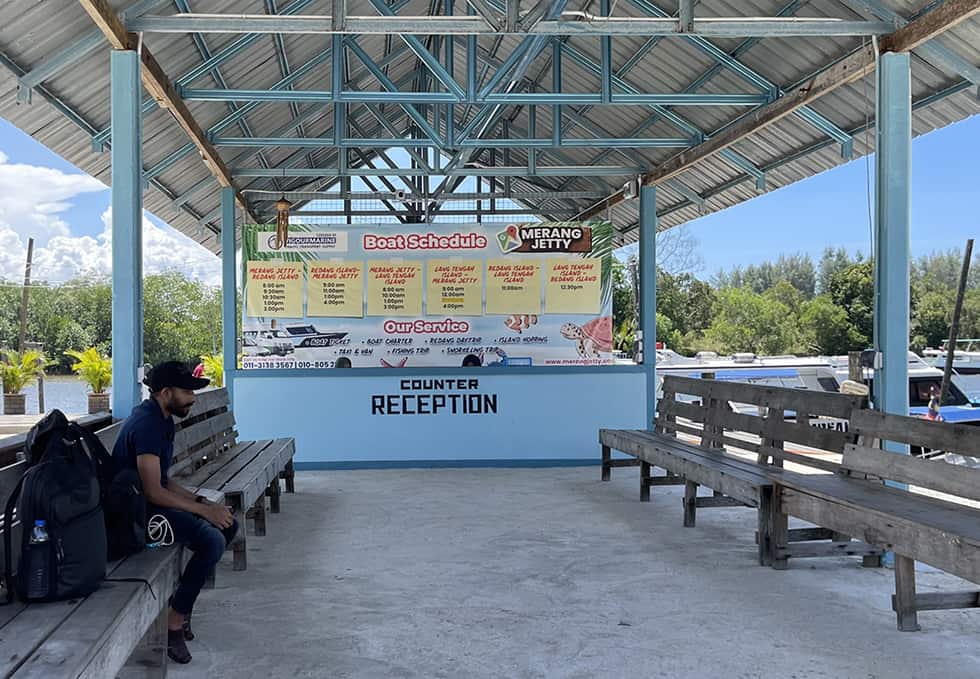 Accommodation in Lang Tengah vs Redang
Here is where you will find the biggest differences that will make the most impact on your preference in Lang Tengah vs Redang.
Redang accommodation
Redang Island is more developed than Lang Tengah and has a wider range of accommodation options. You will find big and small hotels and resorts to cater to different price budgets. Most of the accommodations are located on Redang Long Beach.
Some of the most popular resorts on Redang Island include The Taaras Beach & Spa Resort and Laguna Redang Resort.
We stayed at the Laguna Redang Resort which is the best resort after The Taaras. It is a big resort that opens up onto the main beach. They have big and lovely rooms organised in small buildings. There is a massive swimming pool with even a small slide for kids.
The only downside for me is related the way people seem to approach holidays in Malaysia.
Most people are here on the usual 2 or 3 days, 1 or 2 nights package and move in groups for each activity including lunch and dinner where there is a specific time to respect. This creates massive queues like to enter a canteen. We experienced this issue only for breakfast as we took only the bed and breakfast option.
The breakfast selection was vast but the quality was poor. Fortunately, there are many other eating options for lunch and dinner including a tasty and cheap traditional Warung, but you can also just walk to one of the other resorts or restaurants on the beach.
While at the resort take part in their snorkelling tour to see the sea turtles. The tour is superb and highly recommended. At this resort, they don't mix guests from the package with others and this makes the experience much more spacious and enjoyable.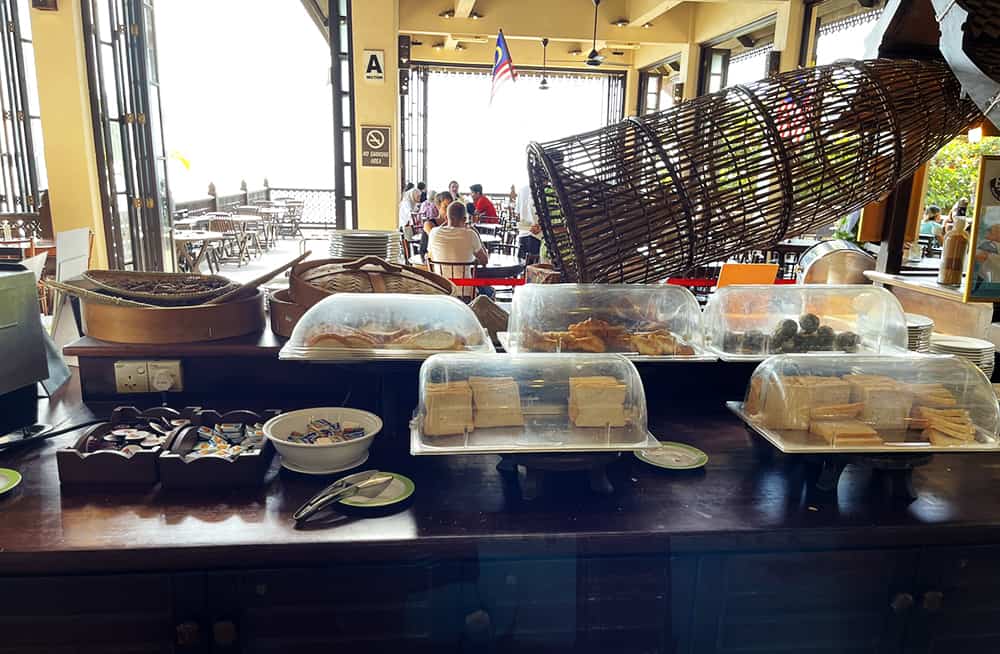 Resorts in Lang Tengah
Lang Tengah Island, on the other hand, has a more laid-back vibe and offers fewer accommodation options.
Unfortunately what could spoil your stay here is the hospitality on offer in only three resorts on the island.
We stayed in the one that is in theory the best, Summerbay Resort. My husband found a good definition for it: "a hostel masquerading as a hotel".
The following is my personal view of the place, I don't like to speak about bad experiences, because often they are connected to unique events or unfortunate circumstances. You may visit Lang Tengah and have another opinion.
Everything from start to end is managed and organised in a really poor way by a group of young people that, even if polite, don't have a clue about customer service or what people would expect for the price they charge.
The food offer is incredibly poor, rooms are basic and not properly clean, on the sea excursion the boat is over packed, and regarding the other activities like the jungle walk, they just show you where to start then you follow a rope through the jungle until the end. No-one is coming with you to explain anything, same story for the activity of the blue tears.
However, yes, I would probably go back because there are moments when you sit on the beach (on the broken sunbeds) that you could almost feel you are on a Maldivian island. The sea life is terrific, and you can just snorkel from the beach.
If you are not annoyed by what I mentioned before, and you have disconnected cost from expectations, then you can relax and unwind. Most of the guests are Asian and seem to prefer the swimming pool so the beach stays quiet. Luckily there is a Warung that serves good food so you don't need to eat at the "resort" restaurant (however you have to suffer the breakfast) and there is also a pleasant bar to sit by in the evening.
Most people are coming here on 3 day 2 night all-inclusive packages, but you can also just go on a bed and breakfast formula, paying separately for the snorkel activity.
Lang Tengah vs Redang: Beaches and attractions
Both Lang Tengah and Redang are known for their stunning beaches and natural attractions. Redang Island has more developed beaches and offers a wider range of activities. The most popular beaches on Redang Island include Pasir Panjang (long beach), Teluk Dalam, and Teluk Kalong. These beaches are perfect for swimming, snorkelling, and sunbathing.
You will find bars and restaurants along the beach, as well as places that organize water activities.
Redang Island is home to the Redang Marine Park and near the Taaras resort you can have an amazing encounter with tons of sea turtles.
Lang Tengah Island, on the other hand, has more secluded and less crowded beaches. These beaches are almost deserted, really quiet and peaceful.
You can see the picture below where the gigantic school of small fish gathers around the pontoon just in front of the Summerbay, but we saw as many also in front of the Sari Pacifica. As soon you enter the water (or one of the small sharks pass between them) they will open to make space and then close behind you again. Lang Tengah Island is also surrounded by coral reefs.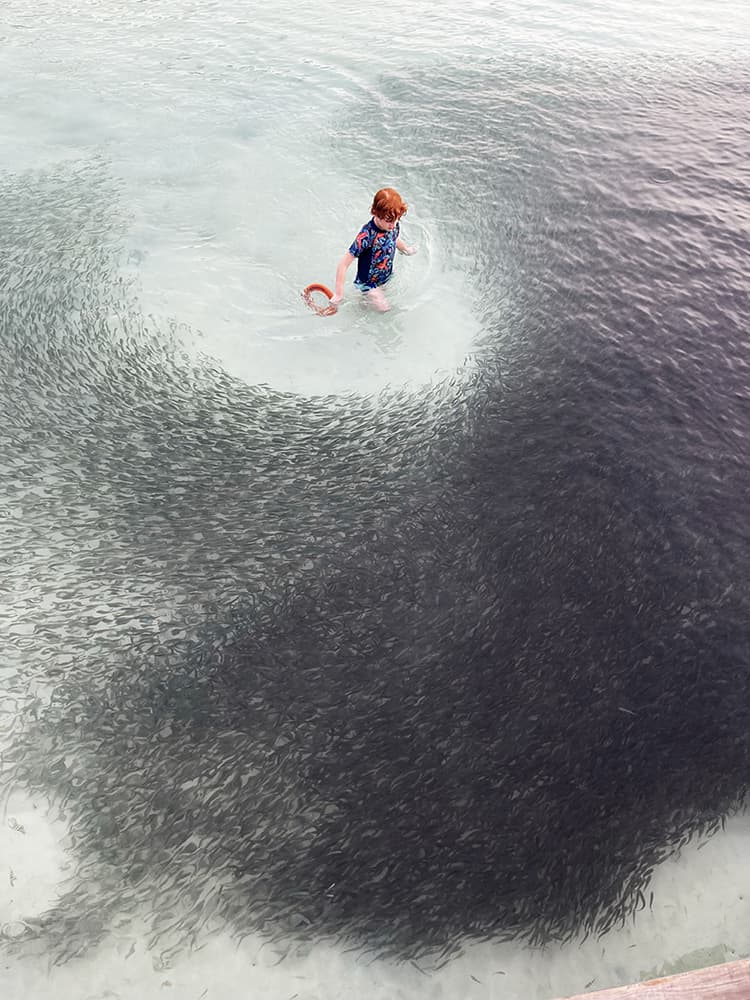 Redang Island has a wider range of dining options, including local Malaysian cuisine, Chinese, and Western food. Walking along the long beach you will have plenty of choices between a restaurant and a simple hawker stands.
Lang Tengah Island, on the other hand, offers fewer dining options at the resort's restaurant or there is a local kiosk by the entrance of the Summerbay resort that is affordable and tasty.
Both, Lang Tengah and Redang are not known for their nightlife and entertainment.
On both islands, there are bars where to sit for some drinks after dinner. We haven't really searched for it, but we haven't seen much more.
Weather and best time to visit
The best time to visit Lang Tengah and Redang is from April to October when the weather is dry and sunny. The monsoon season in Malaysia starts from November to February, and most of the resorts on the islands are closed during this time.
Both islands are a great destination if you are visiting Malaysia in summer as the east coast is sunny and dry and it is your best bet if you are after some beach time. The temperature on both islands ranges from 28°C to 32°C during the day, and it can get cooler at night.
Conclusion Lang Tengah vs Redang: Which is better?
Both Lang Tengah and Redang are beautiful islands and offer a unique experience. However, the choice ultimately depends on your preferences and budget. If you prefer a more developed island with more activities and dining options, then Redang Island is the perfect choice. If you seek a peaceful and relaxing vacation away from the crowds, then Lang Tengah Island is a perfect choice.
My choice: Lang Tengah
Let me know where you decide to go!
MORE ABOUT MALAYSIA