Travelling to Jordan with Kids: Everything You Need to Know
Do you want to visit one of the new seven wonders of the world, but the idea of traveling to Jordan with kids intimidates you?
Jordan is a great destination to travel with your kids, but I can imagine all the questions running through your head.
How do I keep my kids safe in Jordan? What is the best itinerary for Jordan with kids? What accommodation should I choose in Jordan for my family? What food will my kids like in Jordan?
Don't worry, I have all the answers to your questions! Keep reading to find out everything you need to know about traveling to Jordan with kids. We were there with our twins when they were almost 6 years old.
This post may contain affiliate links. I may receive a commission for purchases made through the links on this page, at no cost to you.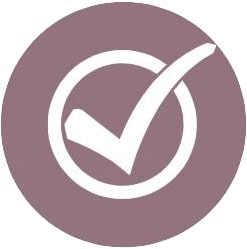 This is probably the number one question on your mind when considering Jordan as a travel destination with your kids.
The short answer is yes, Jordan is a safe country to visit with your children. Jordan is actually one of the most stable countries in the Middle East and has been welcoming tourists from all over the world for years.
We never felt unsafe during our time in Jordan which I believe is down to Jordanians being some of the most hospitable people in the world. The government made a lot of effort to promote their country in the last 2 decades and they made safety a high priority on their list.
The way they drive is perhaps the most hazardous thing we've seen while in Jordan. We hired a car and drove throughout the nation, so you should be fine if you drive carefully in Jordan, but you will undoubtedly be startled at least once on your journey to see how some Jordanians drive.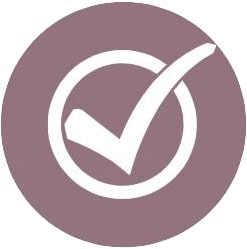 Things to do in Jordan with kids
With plenty of activities and attractions available, Jordan will keep the whole family entertained. Most of the attractions are not exclusively for kids, and yes there is usually a good amount of walking involved, but being outdoors and having the possibility to get dirty, climb rocks and explore ruins is usually fun enough to allow the whole family to enjoy the visits. Here are some of the best things to do in Jordan with kids:
Visit Petra
This is one of the most popular tourist attractions in Jordan, Petra is a UNESCO World Heritage site, There is little point in saying it is a must to visit. but I'm sure you're wondering what there might be to amuse a young child for the whole day?
Well, of course, every child is different and it will depend on their age, but something they will all enjoy is the freedom to run around climbing over rocks and exploring all the nooks and crannies that this archaeological site has to offer.
Petra is a huge site and only part is really suitable for a stroller. From the main entrance to the Treasure House and perhaps up to the Restaurants would be fine, but taking a stroller to the Monastery would be challenging, so if your kids are still quite little, make sure to have with you a carrier. If you are not usually hiking there is no need to buy a special backpack carrier. They are indeed really comfortable, but for an occasional use a good carrier like Ergobaby, that you can use on your back will do the job. When we visited Machu Picchu with Liam and Santiago they were 3 and that's what we used.
Of course, visiting Petra is going to be a tiring day, but there are plenty of tricks to reach the end of the day without a meltdown. Here are some tips:
Enter from Petra's Back door
Considering that the entrance ticket is not cheap I would recommend exploring at least the main trail to the Monastery. The challenge is that there are more than 800 uneven steps to reach the top. Even the most active child will get tired and if it's hot, it can be unbearable.
To make your life easier, I would recommend you take the "back door" to enter Petra. This is what we did and I explain all the details in this other article.
The back entrance is located on the way to Little Petra, the most practical to reach it is by taxi (if you have rented a car then leave it at the main entrance as you will leave Petra by the main entrance).
From the parking lot, follow the path for a couple of hours to the Monastery. It's not particularly steep, so your children will be able to manage it. We read in many places that it is better to hire a guide and so we did, and he accompanied us to the monastery for 50 JOD. To be honest, we could have found our way without him, there are signs and we met a few people going the same way. Maybe we were lucky, but I'm quite confident that's normal now that tourism is starting again.
Divide the day into 4 blocks
After walking a couple of hours to the Monastery (from the back entrance) take a good rest. Just in front of the Monastery, there is a cafe with benches in the sun or shade. Take a drink and recover some energy.

We stopped there for around 45 minutes and then we were ready to explore more. The kids sat for a while and then they played, climbed, and explored while we were enjoying the magnificent view.
Then start descending the 8/900 steps from the Monastery down to the main trail. Another stop is at one of the 2 restaurants you will find shortly after arriving down. Take another break and have lunch. There is a buffet option that is nothing exceptional but ok. Resting in the tree-shaded garden is really lovely.
From there start the walk back to the main entrance, it will take you a couple of hours to reach the Treasury stopping on the way to explore the Royal Tombs.

Once at the Treasurey take another little break and then walk the final stretch through the Siq.
Bring water and snacks with you
There are several tiny stalls and eateries in Petra, but only a couple from the rear entrance to the Monastery. To keep the kids going I generally kept some little munchies on hand: cereal bars, crackers, bread, and fruit. Water is widely available inside Petra, but the cost is of course higher than outside.
We brought three big bottles with us and bought one while inside.
Some of the bigger stalls will have also treats and crisps if a little reward is needed for the little ones.
We spent a wonderful day in Petra after following these easy steps. I don't want to imply that it will be a breeze; we had our fair share of complaints from Liam and Santiago throughout the day, but it was well worth it and they enjoyed it overall.
Go on a desert safari in Wadi Rum
Wadi Rum is a protected area in Jordan and a really surreal place. That's probably what makes it such a great place to go on a desert safari with kids.
We went on a jeep tour with our kids, then stayed overnight in one of the camps and the morning after we even had a camel ride. The kids loved everything.
I made a terrible mistake choosing the wrong camp to stay in, as the tents were dirty and incredibly run down, but I'm still objective and I would still recommend the experience with the kids.
If spending lots of money to stay in a tent doesn't appeal to you, you can also consider going to Wadi Rum as a day trip from Aqaba, you will still able to take part in a jeep tour and camel tour.
Get lost in Jerash ruins
Jerash is an ancient city located in Jordan and is one of the largest and best-preserved sites of Roman architecture in the world outside of Italy.
You can easily spend more than half a day here.
The ruins of Jerash are huge and well-preserved with plenty to see for kids. They can explore the amphitheater, the temples, the markets, and more. It's a great place to let them run around and explore, and they'll love getting lost in the ruins.
The theatre is probably the place my kids enjoyed the most. It is small but astonishingly well preserved, you can climb up and down and also pretend you're in a performance.
Jerash is easy to reach from Amman and even from the Dead Sea.
Snorkel in the Red Sea in Aqaba
Aqaba is Jordan's only coastal city and it's a great place to relax with kids.
There are plenty of hotels and resorts to choose from, and many of them have pools and other activities for kids.
If your kids like to splash in the water or snorkel, and you are planning to spend more than just a couple of days here, I recommend you book from mid-May to mid-October.
We went in mid-April and the water was too cold (from my point of view) to enjoy a long time snorkeling.
Float in the Dead Sea
The Dead Sea is one of Jordan's most popular tourist attractions and floating in the Dead Sea is something must experience once in a lifetime.
Older kids will love to float and experiment with different poses in the water. Make sure they wear glasses to protect their eyes from the salty water and remind them to not splash in the water.
Younger kids could find the salt too stingy on delicate skin. Mine complained immediately after just entering with their legs.
Don't let this stop you from going there. Pick one of the many resorts available where younger kids will happily enjoy the swimming pool.
The Dead Sea is also a perfect base to explore Amman, Bethany beyond Jordan, Madaba, Mount Nebo, As-Salt, and Jerash. Instead of staying in Amman, you could base yourself by the Dead Sea for 2 or 3 days.
Explore Amman Citadel and Roman Amphitheatre
I found Jordan's capital, Amman, quite chaotic and not super inspiring. Although Amman was a little less interesting than expected, the visit to the Citadel was a delight to do with kids.
The site is not massive, but big enough to need a couple of hours. Kids can climb around and it felt quite safe.
The citadel is up a steep hill, I recommend you take a taxi there and after you can walk down to the old town. On the way, you will have an amazing view of the amphitheater.
Explore Little Petra
What I liked about the visit to Little Petra is that you will not feel the pressure that you have to keep the kids moving or you will miss something. Little Petra is a small site, 10-15 minutes by car from Petra. It is free to enter and it shares with the big Petra the Nabatean architecture.
Even if it isn't as breathtaking as Petra, a few hours here will provide you with a really enjoyable excursion.
Visit one of Jordan's Nature Reserves
Dana Nature Reserve is one of Jordan's best-kept secrets. With its dramatic landscapes and amazing views, Dana is a must-visit for any nature lover. Mujib biosphere reserve is also a great option with lots of canyons and waterfalls (but only one trail in the Mujib reserve is for kids younger than 16).
A visit to a nature reserve may not seem the most appealing thing for kids, but you could be surprised.
We hiked part of Wadi Ghuweir and I regret not organizing the whole hike. The kids had an amazing time following the water stream finding their own way to climb, ascend and descend along the way.
We walked for almost 4 hours without complaint and lots of curiosity! The full hike would have been around 6-7 hours at our pace and I'm sure we would have done it without a problem.
Read "Jordan travel tips" for even more advices to make a memorable trip!
What is the best itinerary to visit Jordan with kids
There is no one-size-fits-all answer to this question, but let's start by saying that ideally, you want at least a full week.
I recommend you rent a car to move around more easily and independently.
We did a proper road trip moving around a lot and staying in 5 different places. Learning from that I would instead choose 3 base locations (the Dead Sea, Petra, and Aqaba) and move from there.
DAY 1 Visit Amman, Madaba, and Mount Nebo – 1st night by the Dead Sea
DAY2 Visit As-Salt and Jerash – 2nd night by the Dead Sea
DAY 3 Visit Bethany beyond the Jordan – Relax and stay the 3rd night by the Dead Sea
DAY 4 Drive towards Petra and stop to hike Wadi Ghuweir – visit little Petra and Petra by night- 1st night in Petra
DAY 5 Visit Petra – 2nd night in Petra
Day 6 Drive to Wadi Rum – Desert safari and camel ride in Wadi Rum in the morning then drive to Aqaba – 1st night in Aqaba
DAY 7 Relax in Aqaba – 2nd night in Aqaba
If you can start your itinerary in Aqaba you will save lots of money as you will get a free visa. The itinerary works well also in reverse.
This itinerary includes a mix of activities and sites that are sure to please everyone in the family. Picking a nice resort by the Red Sea and the Dead Sea will also be a great way to reward the kids with a splash in the pool or play at the kids club between hiking days.
Do you still need to finalise your itinerary? check this article with the best itineraries for Jordan.
Family accommodation in Jordan
In Jordan, you will find accommodation for any budget. Big rooms that can host 4 to 5 people are common…but be prepared, Jordan is expensive and you will definitely pay for what you get.
Since Jordan has become really popular all the major global chains have opened an hotel or resort here. They created high-quality, well-designed rooms that seamlessly combine contemporary needs with local heritage. If you can afford them you will receive premium outstanding service and enjoy unique experiences.
On the other hand, Jordan is a developing country and you will also find many small family-run businesses that provide a more authentic Jordanian experience. These places are often basic but nice and the staff will go out of their way to welcome you.
Here are the best places to stay:
Dead Sea
We stayed at the Hilton Dead Sea Resort and Spa and we had a wonderful stay. The hotel has direct access to the beach and a pontoon to enter the sea. (although it was closed for maintenance during our stay)
There are 3 swimming pools and a lovely, super clean, and well-organized kids club with a paddling pool and a playground.
Three restaurants are available including an Italian restaurant offering pizza (the highlight for my kids!!!)
The buffet breakfast was extensive and we loved the sea views from the restaurant.
The rooms are spacious, and modern with classy touches and oriental influences. I would definitely stay there again.
Petra
In Petra, my recommendation is to pick a hotel as close as possible to the entrance.
If you can afford it, stay at the Movenpick or at the Petra Guesthouse both by the entrance.
Movenpick Resort Petra is located just a few steps away from the site entrance, making it the perfect place to stay when visiting Jordan's most famous attraction. The rooms are spacious, modern, and elegantly furnished, and many have beautiful views of the Jordan Valley. If you have young kids you can ask to share a room with 2 double beds together as a family.
The Petra Guest House is also located by the entrance to the archaeological site, making it a great base for exploring this wonder of the world. The hotel has a range of facilities and services to make your stay comfortable and enjoyable, including a swimming pool, restaurant, and bar. The rooms are spacious and well-equipped, and a family of 4 can request a rollaway bed to be added to the triple room.
In high season those hotels could be quite expensive, we stayed at the Petra corner, which overall was ok. The design is not remarkable and the rooms are somewhat noisy owing to the location and the lack of good window glazing, but the price is competitive for Petra. The position is also good as it is only 10 minutes walking from the Petra entrance.
Red Sea in Aqaba
Jordan is investing a lot of money to develop its touristic infrastructure, and Aqaba is one of the areas benefitting the most from this.
Aqaba is Jordan's only coastal city, and it is a beautiful place to relax and enjoy the Red Sea. There are many high-end resorts here, as well as more affordable hotels and guesthouses.
However I would recommend you to choose one of the resorts as prices are usually good for what you get. The public beaches are also not so appealing, while resorts keep them pristine and well organized.
We stayed at the majestic Al Manara resort. It was incredibly beautiful, the hotel and the rooms have been designed with delightfully beautiful details. The resort is not massive but it stretches along a lagoon and a part of the private main beach. There are two pools, three restaurants, and there is also a kids club, but no-one was there when we went.
The Intercontinental resort was the alternative we evaluated.
If you are looking for a cheaper alternative I would consider the Joar Beach hotel. It is on the beachfront and you can get a sea view room, but there isn't a private beach.
How should you move around Jordan with kids?
While traveling in Jordan with kids, using public transportation is an option, but you'll need to exercise greater patience as timetables are rarely available and often not honoured (with the exception of the route from Amman to Aqaba with Jett, which seems more established).
But don't worry, there are alternatives:
Taxis in the country are relatively inexpensive, you can also use Uber or Careem and negotiate a driver for the day if you want to explore different sites.
You can decide to use only Amman and Aqaba as base locations and then join day trip tours from there.
The last option is to rent a car, which is what we did.

Renting a car was the best option for us, as it gave us more flexibility and freedom to explore Jordan at our own pace. Jordan's roads are well-maintained and relatively easy to drive, so you'll be able to explore all corners of the country with ease. Just be sure to take some time to familiarize yourself with the local traffic laws before hitting the road!

Driving in Jordan is absolutely possible and you can read all the details on what to expect here.
What will your kids eat in Jordan?
When traveling, food is always a bit of a concern. Each child is different and even if it is true that some bread and fruit are usually available everywhere, you want to make sure your kids have some decent meals and variety while exploring Jordan.
Well, most kids will enjoy the type of food that Jordan is famous for, like humous and falafel. However, there are also plenty of other options available that should interest them. My kids for example loved the different grilled meats coming on the skewers. The chicken was their favorite and was always super tasty.
If your kids are picky eaters, then you'll be glad to know that Jordan has a number of international restaurants and fast food outlets, and usually any restaurant will happily make a simple tomato and cheese sandwich for example.
If you usually rely on supermarkets for some fresh stuff, you will need to search a little harder than in other places. Ask your the hotel/guesthouse, they will usually know where the closest supermarket is.
---
I hope this blog post has helped give you a little taste of what travelling in Jordan with kids is like and has inspired you to book your trip today!