Jordan travel tips: how to make a memorable trip
Last Updated on 07/03/2023 by Clotilde Passalacqua
Visiting Jordan is a magical experience, full of history and adventure. If you're planning a trip to this amazing country, there are a few valuable Jordan travel tips you will want to know before you go.
In this blog post, we will provide tips on how to save money while traveling, what the best itinerary is, how many days you should stay, and more. We'll also help you decide on what else to see after Petra and the Dead Sea.
So whether you're just starting to plan your trip or are almost ready to depart, read on for everything you need to make your Jordan journey unforgettable!
This post may contain affiliate links. I may receive a commission for purchases made through the links on this page, at no cost to you.
Do you still need to finalise your itinerary? check this article with the best itineraries for Jordan.
BEST TIME TO VISIT JORDAN
Reflections on the best time to organize your trip are at the top of this Jordan travel tips article as depending what you like to do, some months are definitely better than others.
In general, avoid the summer months when it's hot and crowded and try to visit during shoulder season instead. Overall I think that late May, September and October are absolutely the best months to cover everything.
Winters can be cold in Petra and Wadi Rum. If you're planning on doing a lot of hiking, come prepared with the proper gear. In Amman, it could even snow!!!
Below is a bit more information to choose when to go to Jordan influenced by what you would like to do and see.
When to go if you want to visit historical sites
Mid-March to early May and late September to November are the best times to visit Jordan if you're interested in its many historical sites. We visited in mid-April and the weather was hot, but not unbearable. Even people who suffer more from the heat should still cope well, just try to avoid the most strenuous activities like hiking to the monastery in Petra at lunchtime!
When to go if you want to dive or snorkel in the Red Sea
The Red Sea is a breathtakingly beautiful area in southern Jordan that offers stunning scenery and excellent opportunities for diving and snorkeling. Aqaba, a port town on the Red Sea, is home to some great dive sites and is definitely worth a visit if you're looking to get underwater.
We spent two nights in Aqaba and enjoyed it thoroughly. The services are at the top level, with the finest resorts available in the country to select from. Having said that however, I believe the Red Sea water temperature in April was too chilly to snorkel (we are not divers).
If snorkeling in the Red Sea is a significant part of your vacation, I recommend visiting from mid-May to October, when the water temperature should not be below 22/23 degrees.
When to go if you like hiking or enjoy outdoor activities
Jordan is a great place for hiking, with many beautiful trails winding through the countryside.
There are also many Nature Reserves in Jordan, which offer lovely scenery and an opportunity to escape the heat. The Mujib Reserve and Dana Reserve are two of the biggest, where you can hike through canyons and end up at waterfalls.
The best time to hike is from April to October, only a few trails are open in winter.
Flash flooding is a risk during winter in Jordan, as the country experiences heavy rains at this time of year. Make sure to check weather forecasts before heading out on any hikes or outdoor activities, and be aware of the potential dangers.
In the Mujib reserve, most of the trails are not suitable for kids under 16 unfortunately. In Dana I recommend not to miss the hike in Wadi Guweir. It is just spectacular.
HOW TO SAVE MONEY BY GETTING A FREE VISA ON ARRIVAL
Jordan is a costly country, on which I'll go into greater depth below. In this section, I'd like to provide you with some suggestions that will save you money especially if you travel as a family with kids under 12.
The Visa to enter Jordan costs 40 JOD (atm £45, €54, $57). Everybody, even babies, needs a Visa to enter Jordan, excluding citizens of a few countries (check up-to-date info on the Embassy of the Hashemite Kingdom of Jordan website). Most people can get a Visa on arrival. The process is really straightforward.
This paragraph is just after the discussion on when to visit, because the possibility of a free Visa is strictly connected to visiting Aqaba. Let's go in order:
Aqaba is part of a Special Economic Zone Authority (ASEZA), and to promote tourism in the area the Government is offering a free Visa to everybody arriving in Jordan through Aqaba, or reaching Aqaba within 48h after entering Jordan.
So… if you are interested in visiting Aqaba I recommend you try to land there (Ryanair and Easyjet fly there usually from November to March), or even if you land in Amman then create an itinerary to reach Aqaba by the second day of your stay (at the end it is only 4 hours driving away).
Saving Example
Just to make it more clear, here is an example of potential saving for a family of two adults and 2 kids under 12. (kids under 12 enter free in all historical sites).
2 adults would buy the Jordan pass, which includes the Visa price, (more below) for 70 JOD each and the kids would pay 40 JOD for the visa.
A family of 4 would spend 220 JOD (£247, €295, $310)
If you get the free Visa in Aqaba the same family will only need to pay 110 JOD when visiting Petra.
There are other historical sites where you will need to pay the entrance fee, with Jerash the only one that reaches 10 JOD, the others are only 2 or 3 JOD. So depending on what you decide to visit you will save between 80 to 110 JOD.
Are you concerned to travel Jordan with kids? check this article with all the details you need to know before you travel.
How to get the free Visa if you arrive in Amman
This was the one thing that I was concerned about until we arrived in Jordan, as we would be landing in Amman. While the government's website informs you of the free Visa scheme, it doesn't really explain anything to you.
I discovered that it's really simple: when you arrive join the same queue as others who need to obtain a regular tourist visa. Then notify the Official that you will be travelling to Aqaba within the next 48 hours. You'll get a stamp (different to the regular one), and then join another line (like everybody else) where another Official will examine your passport and usher you through.
Once in Aqaba you must go to the ASEZA office and in 10 minutes or so from entering the building you will have your free Visa. The building is 5 minutes by car/taxi from the main resort areas. 110 JOD saved!
WHEN IS IT WORTH BUYING THE JORDAN PASS?
The Jordan pass is still a valid option if you are traveling without kids, or with kids older than 12, and you plan to visit more sites than just Petra.
The pass costs 70 JOD (atm £78, €92, $98) per person if you buy it online before your arrival in Jordan. The Jordan Pass is a package that includes the Visa to enter the country and entrance to 40 of Jordan's historical sites.
The pass is valid for use for 12 months but it will automatically expire 2 weeks after the first use (N.B. if your Nationality means you need to use the Visa to enter Jordan, then your 2 weeks starts when you cross the Border, not when you visit your first historical site).
Of course, if you arrive in Aqaba I would still base your decision on what you are planning to see to decide whether to buy the Jordan Pass or take the free Visa and pay for the different attractions separately.
For example, if you are going to visit:
Jerash ruins = 10 JOD
Amman Citadel = 3 JOD
Petra archaeological site for 1 day= 55 JOD
you notice that you are going to spend 68 JOD (plus a Taxi/fuel to the ASEZA office it becomes the same as the Jordan Pass), so it's worth having it so you can even add more visits at the last minute.
HOW MUCH MONEY DO YOU NEED?
As I mentioned above, Jordan is a really expensive country. We've been there as a family of four and spent on average 180 JOD per day (this is including everything; the cost of our accommodation, food, car rental, and entrance fees).
This is an average, of course, the topic deserves a deeper analysis that I'll try to do in another article.
Here are some examples to give you a clearer idea.
Accomodation
Accommodation is where you will spend the most. It is true that you can find room for as little as 20 JOD even in Petra (Wadi Musa), but check carefully reviews and look at lots of pictures to make sure the offer meets your standard. For the minimum standard I'm looking for, I've seen that there is nothing below 60/70 JOD.
We stayed in 5 different places during our stay, and consciously try to balance the cost between them.
Amman
There are several options in Amman, and you should be able to find something affordable, such as a room for around 50/60 JOD If you are happy with a basic hotel like the Amman Pasha hotel, conveniently located near the Roman theatre.
We picked another simple but new and very clean apartment near the historic center of Amman, the Dali House. It was ideal for our one-night stop since we arrived late and departed early the next morning to explore Amman and then move to Aqaba.
For a late arrival/early departure, it is really convenient to stay in the old town. You can reach quickly the tourist attractions and not get stuck in traffic. However for a more upscale experience, Amman's west side will be your only choice without being secluded in a resort. If we were staying a little longer I would have definitely picked one of the new hotels there. My favorite for sure is the W Amman Hotel.
The Red Sea(Aqaba) and the Dead Sea
By the Red Sea if you want to relax and do some scuba diving or snorkeling, the best place to stay is a resort. On the Dead Sea you don't have many alternatives at all, but of course it is close enough to Amman so you could do a day trip if you want.
In both places, public beaches are not well-maintained and filthy, that's why I recommend staying in a resort where you will have a private, organized beach. You should budget around 130/150 JOD a day.
Aqaba offers a great variety of upscale resorts. We treated ourselves to the beautiful Al Manara resort. A pricey place, but perfect to relax and enjoy the beach life. The resort is incredibly well designed with luxurious details that make it a pleasure to stay there.
On the Dead Sea, we had an amazing suite at the Hilton Dead Sea Hotel. The resort is really well laid out, with easy sea access, three swimming pools, one kid's splash pool, and 7 restaurants and bars. Their kid's club is also wonderfully organized.
Wadi Rum
In Wadi Rum your only option is to sleep in a Bedouin camp. Many places will make you an offer for a package with the desert tour, overnight stay, and meals (usually dinner and breakfast if you stay one night).
Many camps offer tents with private bathrooms. Some camps start to offer what look more upscale facilities like bubble tents. The tents inside look similar but prices vary greatly.
You would think that as you are going to sleep in a tent you maybe can save some money, well I hope you may be luckier than us! We did pick a reasonably priced place (Arena Desert Camp and Adventures) where for 70 JOD (£80, €96, $100) we had a tent for the 4 of us, a simple breakfast, dinner, and water.
The common spaces were basic but ok. Unfortunately, the tent was the most miserable and one of the most disgusting places I ever stayed. Everything was falling apart and dirty. The bed sheet couldn't cover the mattresses that were in a state of disgrace. I still don't know how I managed to sleep there! ( I really don't understand how they have such a high rating on booking.com!!!)
The people running the camp were nice and welcoming, but the tent put me off so much that it really ruined my stay in the desert.
There are many other places I looked at before I picked the Arena desert camp. Looking back now I truly regret not spending more money. Try to look at this other option instead:
Most people seem to have a great and peaceful experience here. While you are still in a tent in the desert, they seem to have elevated the level and provide great services.
….and budget at least double what we spent!
Petra (Wadi Musa)
Hotels in Petra are expensive for what they offer as you can imagine it is the most touristic destination in Jordan.
For a decent hotel, budget at least 60 JOD per night. However for this price, you will be a little further away. If you want to be closer to the Petra entrance but can't afford the Movenpick or the Petra Guesthouse (definitely the best options in Petra), then consider at least 100 JOD per night.
We stayed at Petra corner. The hotel was clean and close enough to the main entrance, but for sure not fancy. I would stay there again but I would check also other options. Wadi Musa (that's the name of the village) is really touristic and new hotels and guesthouses pop up constantly.
Food
If you are happy to eat some takeaway food like sandwiches or shawarma you can find a meal for as little as 5 JOD.
If you want to try something a little more upscale, there are plenty of options available. Just be aware that prices can vary widely depending on where you eat. In most local restaurants in nicer settings, a main dish like a mixed grill was around 10 JOD.
In resort restaurants, a main dish like the mixed grill would go up to 15/17 JOD.
Credit cards and ATM
ATMs are common in big cities like Amman and Aqaba, but you will still need ready cash in Jordan, especially if you plan to visit more remote areas. Mastercard and Visa are accepted almost everywhere, while American Express and Maestro are a little less.
If you are traveling while relying on one card, check with your bank the limit per day for cash withdrawal and maybe consider opening a second card with a different bank, just in case. We always have several cards with us. Curve is my favourite as it absorbs the exchange fee making it the most convenient way to pay and withdraw money. The basic card is free, in fact you will receive £5 if you try it using this link
This time, a friend joined us on the trip and she found that she could pay with her card in Jordan, but not withdraw money. She discovered that her bank (for no clear reason) doesn't allow cash withdrawals in Jordan… One of my top Jordan travel tips is for sure to give a call to your bank before your trip.
Something to also be aware of is the high commission that ATMs will charge you every time you withdraw money. They range from 3 to 7 JOD every single time. Most ATMs will only allow you to withdraw 250 JOD at a time. You can try to ask locals which ATMs allow for 500 JOD
Money to move around
Public transportation can be a cheap and efficient way to get around Jordan, but it can also be unreliable, especially in less touristic destinations. Timetables are rarely in use, so it's best to ask around about departure times. The most reliable option is to use Jett to move from Amman to Aqaba, for other routes you will need to check the timetable when there. The ticket Amman – Aqaba will cost you only 12 JOD.
Private taxis are also available, and they can be a great way to get around quickly and easily. In Amman, we had no issue using Uber and it was really cheap. Careem is another option. You can also pre-organize your private transfer or book a taxi for the day which should cost you around 50 JOD.
Renting a car is probably the most expensive but the best option. Price varies greatly, but you should be able to find something for around 30 Jod a day if you book well in advance. We usually use carrentalnet.com
We drove in Jordan and we felt safe all the time, you can read more in the article about driving in Jordan.
If you don't want to drive or use public transport you can consider the tours below. These are some of the best options to cover the main sightseeing.
The best thing with the tours above is that you can cancel up to 24 hours in advance to receive a full refund
Jordan is a Muslim country, so it's important to dress modestly when you're out and about. This doesn't mean you have to cover up from head to toe but avoid clothing that's particularly tight or revealing.
To be honest we have seen people, especially women dressed in all possible ways. However, I believe that trying to blend in as much as possible is still a gesture of respect for the culture you are experiencing and it is one of my top Jordan travel tips
If you are planning to visit religious sites, it's important to dress even more conservatively. This means wearing long pants or skirts and covering your shoulders and chest. Men should avoid wearing shorts.
If you are visiting Jordan during the summer months, be prepared for hot weather. The best way to dress is in loose, light-colored clothing. Long pants and long-sleeved shirts will help protect you from the sun.
In the winter, temperatures can drop below freezing, especially at night. Be prepared also for some rain in the winter months.
When it comes to footwear, if you're planning to hike in Petra or any of the reserves, you'll need good walking shoes. I didn't have hiking shoes, just good trainers and I was ok, but the kids had hiking shoes and they seemed very comfortable climbing around.
On the beach, you want to choose what to wear based on the beach you are visiting. Bikinis are fine if you are on the resort beaches, like in Aqaba. If you are visiting a public beach is best to cover up a bit more.
Access to the Dead Sea is not always the easiest, so it could be worth bringing rock sandals to enter the water. Read here everything you need to know before floating in the Dead Sea.
I often read the suggestion for women to bring a headscarf to cover their head, but I didn't feel there was any need for that.
The cuisine in Jordan is heavily influenced by Middle Eastern cuisine. The food is very flavorful and there are a lot of dishes that are unique to Jordan.
Hummus, a dip made from chickpeas, garlic, lemon juice, tahini (sesame paste), and falafel, which are fried balls or patties made from ground chickpeas or fava beans are popular dishes known worldwide that you will find everywhere. They are often served in a pita sandwich with lettuce, tomatoes, and tahini sauce.
Even if those sound like comfort food, don't be shy to try less known dishes. Fatte' with chicken or aubergine is a delicious mix of yogurt, tahini, garlic, chickpeas, and fried aubergine or chicken, mixed with fried flatbread. Delicious!
Fukharat is another traditional dish, it's a mix of rice, lamb, and vegetables that is cooked in a clay pot.
Mansaf is one of the most popular dishes in Jordan. It's a dish of lamb cooked in yogurt and served with rice or flatbread.
Jordanian cuisine also features a variety of kebabs and stews.
Alcohol is available in Jordan, but not everywhere. You will not have a problem finding it in resorts or upscale restaurants in Amman. When not available I recommend you to try the lemonade with mint, a common and very refreshing drink.
Most people who visit Jordan spend at least a week in the country. This gives you enough time to see the most popular sights, like Petra and the Dead Sea, and still have time to explore other parts of the country.
There are so many things to see that I wouldn't recommend anything less than a week unless you live in one of the neighboring countries and you can come back easily. If you can invest 10 days you will not be disappointed. Hiking and discovering ancient monuments may be tiring, but if you stay for ten days, you can balance it out with some leisure time by the Red Sea and Dead Sea.
Below are some Jordan itinerary examples :
5 DAYS JORDAN ITINERARY
DAY 1: visit Amman, Mataba and Mount Nebo, overnight by the Dead Sea
DAY 2: visit Jerash and Bethany Beyond the Jordan, overnight by the Dead Sea
DAY 3: relax by the Dead sea in the morning, in the afternoon transfer to Petra and enjoy Petra by night, overnight in Wadi Musa (the village where Petra is located)
DAY 4: visit Petra, overnight in Wadi Musa
DAY 5: day tour in Wadi Rum and transfer to Amman or Aqaba to fly back
7 DAYS JORDAN ITINERARY – ARRIVING/DEPARTING FROM AMMAN
DAY 1: visit Amman in the morning and then Jerash in the afternoon – overnight in Amman
DAY 2: transfer and relax by the Red Sea- overnight in Aqaba
DAY 3: day tour in Wadi Rum then transfer to Petra and visit Petra by night – overnight in Petra
DAY 4: visit Petra – overnight in Petra
DAY 5: hike Dana reserve and transfer to the Dead Sea – overnight by the Dead Sea
DAY 6: relax by the Dead sea – overnight by the Dead Sea
DAY 7: visit Bethany Beyond the Jordan, Mount Nebo, and Mataba then fly back
10 DAYS JORDAN ITINERARY – ARRIVING IN AMMAN, DEPARTING FROM AQABA
DAY 1: visit Amman – overnight in Amman
DAY 2: transfer and relax by the Dead Sea – overnight by the Dead Sea
DAY 3: Visit As Salt and Jerash – overnight by the Dead Sea
DAY 4: visit Bethany Beyond the Jordan, Mount Nebo, and Mataba – overnight by the Dead Sea
DAY 5: visit Kerak castle and hike Dana reserve – overnight in Dana reserve
DAY 6: transfer to Petra, visit Little Petra and Petra by night – overnight in Petra
DAY 7: visit Petra – overnight in Petra
DAY 8: transfer to Wadi Rum and explore – overnight in Wadi Rum
DAY 9: transfer and relax by the Red Sea- overnight in Aqaba
DAY 10: Relax by the Red Sea then fly back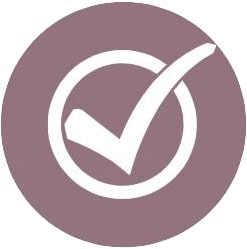 IS JORDAN SAFE TO TRAVEL?
Jordan is generally a very safe place to travel. The people are friendly and welcoming and crime rates are low. We never felt unsafe during our time in Jordan.
Jordan is located in the Middle East and is bordered by Saudi Arabia to the south, Iraq to the north-east, Syria to the north-west, and Israel and Palestine to the west.
Since its independence from British control in 1946, Jordan has had a relatively stable political system. However, due to its location in the Middle East, it has been affected by regional conflict such as the conflict in Syria which has led to an influx of refugees into Jordan
In general, though, Jordan is a safe place to travel and most visitors experience no problems while visiting the country.
---
So…Here we are at the end! Jordan is an amazing country to visit, with plenty of activities and historical sites to keep you busy. While it can be expensive if you're not careful, following our Jordan travel tips will help you save money while still seeing all the best that Jordan has to offer. Start planning your trip now and if you have more questions just ask them in the comment!
NO TIME NOW? PIN IT FOR LATER!