Favignana Beaches Uncovered: A Comprehensive Guide to the Island's Most Stunning Shorelines and How to Reach Them (with map)
Last Updated on 28/10/2023 by Clotilde Passalacqua
Favignana, a beautiful island located in the Mediterranean Sea, is one of the three main islands in the Aegadian archipelago, off the coast of Sicily (Marettimo and Levanzo the other two). Known for its crystal-clear waters, stunning landscapes, and rich cultural history, Favignana is a must-visit destination for anyone looking for an idyllic beach getaway.
Its unique butterfly-like shape and diverse topography make it an ideal destination for a variety of outdoor activities, including swimming, snorkelling, hiking, and cycling.
We spent 4 days on the island and we had enough time to visit all the beaches, so in this article, you will find a detailed guide to the beaches of Favignana to help you navigate your way around the island. If you want to know about the island and what else to do while there don't miss reading this detailed guide.
This post may contain affiliate links. I may receive a commission for purchases made through the links on this page, at no cost to you.
The Allure of Favignana Beaches
Favignana beaches are renowned for their crystal-clear turquoise waters and dramatic rocky cliffs, making them a paradise for beach lovers. Each beach has its unique charm and characteristics, catering to different tastes and preferences.
One of the main reasons Favignana beaches are so special is their pristine and unspoiled nature. Thanks to the island's protected status as part of the Egadi Islands Marine Reserve, its beaches and surrounding waters have remained largely untouched and preserved.
GOOD TO KNOW: Favignana beaches are wild, that is what makes them so incredibly beautiful. There are not many organised beaches around the island, this is an important thing to consider if you are after a week of comfort relaxing every day on a different beach with sunbeds, umbrellas, and bar service.
The island's diverse topography also means that each beach offers a unique landscape and backdrop, ranging from the dramatic cliffs of Cala Rossa and Bue Marino to the sand beach of Lido Burrone. This variety not only adds to the visual appeal of Favignana beaches but also provides endless opportunities for exploration and adventure.
Let's explore them one by one, and here you also have the link to the map. I have listed the beaches in a clockwise order starting from the most famous, Cala Rossa. I added a star to those you should not miss even just because of how picturesque they are!
Cala Rossa *
Cala Rossa is undoubtedly one of the most iconic and picturesque beaches on Favignana, known for its striking red cliffs, clear turquoise waters, and dramatic rock formations. The beach is easily accessible by bike or foot, with a short but steep path leading down to the shoreline. While there is no sand at Cala Rossa, the flat rocks and platforms provide plenty of space for sunbathing and relaxing, whilst the calm, crystal-clear waters are perfect for swimming and snorkeling.
To get to Cala Rossa you follow the road up to the higher part, then you will need to leave your bike and continue walking. It will take 10-15 minutes and make sure you wear rocks shoes or something with straps so you don't slide on the sharp rocks.
Bue Marino beach *
I think this is the most scenographic beach on the island. It is the most difficult to reach, if you are on a bike you have a long unpaved and uneven road to travel and then you will reach the top of the cliff. From there you need to venture down to reach the sea.
The view is incredible, but we didn't feel safe going down with two small kids. Once you reach the bottom of the cliff you have a platform to use to go down into the sea.
What makes it so spectacular and worth the trip is the incredible setting. When you reach the top of the cliff you are at the top of an abandoned quarry. In Favignana the tuff quarries have been dug for centuries and in some cases you can still visit some like this one just in front of the sea.
The sloping wall you see going down towards the sea was used to slide the extracted rocks inside the boat that would then have transported them to land.
Cala Azzurra *
Cala Azzurra, or "Blue Cove," is another must-visit beach on Favignana, famous for its azure waters and gently sloping shoreline. The beach is surrounded by low cliffs and rocks, providing a sense of seclusion and privacy.
However, there isn't a proper beach and the seaweed covers the entire beach creating quite a fascinating sight. When the seaweed on the rocks is dry it creates an easier surface where to rest with a towel between swimming.
Cala Azzurra is one of the most popular beaches on the island. The white sand at the bottom of the sea makes the water look even more blue and transparent. The water is shallow, but access to it is not easy as you need to pass some rocks to enter. There aren't any services available on the beach but there are some bars and restaurants nearby, offering refreshments and snacks throughout the day.
The access to Cala Azzurra is directly connected to the street.
GOOD TO KNOW: Depending on what season you visit Favignana you could find seaweed on the beaches. Seaweed is part of nature and not caused by pollution. The council in high season usually clear the beaches daily and you will probably never realise they were there.
Lido Burrone
Lido Burrone is one of the largest and most popular beaches on Favignana, boasting a long stretch of soft white sand and clear turquoise waters. The beach is well-equipped with sunbeds, umbrellas, and other facilities, making it an excellent choice for a comfortable and relaxing day at the beach. Try to get there early during peak season as it gets packed really quickly.
The access to Lido Burrrone is directly connected to the street.
Calamoni beach
During our visit, we didn't stop at Calamoni Beach, however, we passed by to have a quick look. It is just before the famous Lido Burrone and more than a single beach it is the combination of a few little coves connected together.
Marasolo beach
This is another easy-to-reach beach, but less busy than the previous ones. It is located on the opposite side of the island from Favignana village, just before the tunnel that goes towards the southwest coast.
It is a small beach, but there is a great bar close by. The beach is tiny and even if sandy, it often gets covered with seaweed, however the access to the sea is easy.
Preveto beach *
Preveto Beach was probably my favourite beach on the island. It is a thin rocky stretch of big pebbles gently dropping into the water. The water colours are just marvellous! Even when other beaches were packed this was quiet and peaceful. There are no services close by, so bring with you everything you need.
The access to the beach is not the easiest, you need to park your bike or scooter on the street by the lovely hotel Nido del Pellegrino, then go down the little country path on the right-hand side of their gate.
Cala Rotonda
Cala Rotonda is another small beach you reach easily with an unpaved road. It is a beach of sand and rocks, quite picturesque with a big rock formation called Ulisse's arch.
Cala Grande *
A large beach that's perfect to see the sunset from. It is located on the southeast side of the island and you can see the lighthouse not too far away from there.
The beach is a mix of sand and small pebbles and it slopes gently into the water. The access is via an unpaved road, but once you reach it you will find a bar and in summer you can also rent sunbeds and umbrellas.
Lighthouse Punta Sottile
I'm not sure what is the name of this tiny beach just before the lighthouse, it is really small but perfect if you ventured here to see the sunset. It is connected with the street and water access is easy. There is even a bar just a few steps away.
Cala del Pozzo
I think there are nicer beaches in Favignana, but if you making the island tour it is worth a little stop. The scenery is quite different from the rest of the island. The beach is quite flat and lacks the cliff and little coves present everywhere else.
Faraglioni beach
A difficult beach to reach, it is probably the farthest away from Favignana village. It is wild and few tourists reach up here, but that's what is making it special. You can sit on the rocks and enjoy a stunning sunset with a few people around.
Access to the water is not so easy needing a little jump into the sea, however, the cliff creates some shady spots if you want a rest from the sun during the central hours of the day.
This beach is quite far from the bar and services, make sure you have enough water with you if you want to spend all day there.
Praia beach
In Favignana even the beach beside the harbour is spectacular. No need to go far if you stay in the island village and one day don't feel you want to explore (however I really recommend you do explore another day).
The beach beside the old Tonnara Stabilimento Florio (the now-closed Tuna Factory) is sandy, partly organised with sunbeds and umbrellas, and the water is crystal clear like in most of the other beaches.
Cala Graziosa
Cala Graziosa is located on the east side of the island. It is a little before the San Nicola beach. It is an interesting place to take some pictures as the sea creates a natural swimming pool, but less attractive than the other beaches on the island.
Cala San Nicola beach *
This is a really pretty beach that you reach with an easy cycle from Favignana centre. From my point of view, it is the nicest beach between Favignana and Cala Rossa. Some people probably would disagree as there is a big wall (that separates the beach from the cemetery) as a part of the background. The main part of the beach is sandy with easy access to the water, but there are also parts of the beach with rocks in the shallow water that could be a little slippery.
A small cafe rents out umbrellas, sunbeds, and pedalos in the high season.
How to move around in Favignana
In the detailed Favignana guide, you will find more detail, but in short I can say that one of the best ways to explore Favignana beaches is by bicycle, which allows you to cover more ground and visit multiple beaches in a single day. Many of the island's beaches are easily accessible by bike, with well-maintained paths and trails leading to the most popular spots.
We rented two electric bikes with a child seat each. Our kids are quite big for their age but with the electric bike, we had no problem reaching everywhere. We are used to biking and we didn't have problems, but if you haven't taken a bike for long you could find some of the unpaved paths a bit challenging if you carry the extra weight of a child.
Cars and scooters are also available as well as a few taxis.
Alternatively, you can also rent a boat or join a guided boat tour, which will take you to some of the more remote and secluded beaches that can only be reached by sea.
Favignana day trip: is it worth it?
The short answer is yes. Even on a day trip, you will be able to appreciate the beauty of this small island. If you are reaching the island independently and renting a bike as soon as you arrive, in one day you can go around and briefly explore most of the beaches.
The island is also rich in history that dates back to ancient times, with archaeological evidence suggesting that it was inhabited as early as the Paleolithic era. Over the centuries, Favignana has been influenced by various civilizations, including the Phoenicians, Romans, and Arabs, leaving a lasting cultural legacy that can still be seen and felt today.
Despite its small size, Favignana boasts a wide range of attractions, from historical sites such as the ancient Tonnara (tuna fishery) and the stunning Palazzo Florio, to the charming town centre with its narrow streets and picturesque squares, and the enchanting "Giardino dell'impossibile" (where to discover how the quarry industry shaped the island scenery). One day will not be enough to appreciate everything.
BEST FAVIGNANA TOURS IF YOU ARE SHORT ON TIME
If you are really short on time you can consider these practical day trips.
They are really convenient as they will bring you to the most scenic spots on the island, including some of the caves you can only reach from the sea. Some tours will also include Levanzo or Marettimo.
GOOD TO KNOW: these tours are fully refundable up to 24h before they start
How to get to Favignana
Getting to Favignana is easy peasy! The island is just a short ferry ride away from Trapani or Marsala. Unless you are on a sailing trip, the only way to get to Favignana is to reach Trapani or Marsala first. Trapani has great, and often has super cheap connections with many European cities through Ryanair.
Ferry Trapani to Favignana:
This is a good option if you want to bring your car with you, but the ferry is slower than the hydrofoil and the cost is really similar so not the best if you are on foot. In high season it is also good to be aware that the council can put limitations on who can bring cars to the island.

For example, you could be asked to show that you will stay on the island for at least 6 days, or foreign people could be asked to show their rental contract. The ferry takes roughly 1h 20 minutes.
Hydrofoil Trapani to Favignana or Marsala to Favignana
this is the easiest and most convenient option. There are several hydrofoils a day, in high season almost every hour from 7 am to 8 pm.
A return ticket usually starts around £25, check direct ferries for the most updated schedule and costs.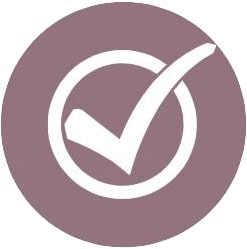 Practical Tips for Visiting Favignana Beaches
Bring water shoes: Many of Favignana's beaches have rocky or pebbly shorelines, so it's a good idea to bring water shoes to protect your feet.
Pack a picnic: While some beaches have bars and restaurants nearby, it's always a good idea to bring your own food and drinks, especially when visiting the more remote beaches.
Be mindful of the environment: Favignana is part of the Egadi Islands Marine Reserve, so it's essential to respect the environment and avoid leaving any trash or litter behind (although to be fair this is true everywhere!).
Best Time to Visit Favignana Beaches
The best time to visit Favignana beaches is during the summer months, from June to September, when the weather is warm and sunny, and the sea temperatures are perfect for swimming and water sports. However, keep in mind that this is also the busiest time of year, so beaches can be crowded, and accommodation prices may be higher.
For a more relaxed and peaceful beach experience, consider visiting Favignana in the shoulder seasons, either in May or October, when the weather is still pleasant, and the crowds are thinner.
I hope this guide will help you to have an amazing time on the island!
NO TIME NOW? PIN IT FOR LATER