Cabin Zero review: the best backpack to save money on low-cost airlines.
Last Updated on 02/10/2023 by Clotilde Passalacqua
This Cabin Zero review will help you to decide if this backpack is a reliable and affordable travel solution for you.
The Cabin Zero Classic backpack is a solid and versatile backpack that is perfect for both short and long trips and for budget-conscious travellers.
It offers incredible value for money and, even if it may not have all the bells and whistles of higher-end brands, we will show you why we think it is also one of the best investments to save money when you travel on low-cost airlines.
It is important to say that we are not a "backpacking family". While we acknowledge that our use of this backpack helps us save lots of money while travelling on budget airlines, we understand that we don't fit the conventional definition of backpackers who may pack to be on the road for six months or a year. We like all types of travel, but we also appreciate comfort. Our goal is to help you save money in areas where spending more doesn't provide you with any additional benefits.
Cabin Zero stands out from other brands due to its remarkable lightweight and spacious design. These are the key factors that make it an excellent alternative to your conventional carry-on luggage.
Let's start by looking at the design, functionality, and pros and cons of this Cabin Zero bag, then we will look at more details on how it can help you to save money when travelling and who should/shouldn't buy it.
This post may contain affiliate links. I may receive a commission for purchases made through the links on this page, at no cost to you.
Cabin Zero review: Design
The Cabin Zero Classic backpack's appeal lies in what some may consider a drawback. The design is incredibly simple, consisting of a lightweight shell that allows you to organize it in the most convenient way for you.
Inside there are only two zipped pockets and a sleeve to keep a small to medium laptop (max 15.6′). Outside there is a large zipped area on the front. That's it.
It opens almost completely, just like a suitcase, allowing you to easily access everything.
I appreciate this design for its ability to optimize space utilization. While some people prefer multiple pockets for organizing smaller items, it's important to note that these pockets can also limit how to use the overall space and add unnecessary weight to the backpack.
Certainly, it is important to ensure that these specifics align with your personal preferences. Additionally, it is worth noting that to maximize the capacity of the backpack, utilizing packing cubes is highly recommended. If you pack lots of small items without packing cubes, you will have a hard time finding what you need quickly.
When using packing cubes you can really fit a lot inside this backpack (watch the video further down the page).
Looking at other design features you will find convenient handles on the top and side, facilitating easy manoeuvrability. The compression straps do a great job of compressing the bag, allowing you to use it as a daypack when necessary.
The shoulder straps are well-shaped and padded so it is really comfortable to carry the backpack.
Cabin Zero delivers worldwide. In many countries, they deliver for free if you spend more than a certain amount.
Cabin Zero review: Technical aspect
Cabin Zero offers the Classic Travel Backpack in three different sizes: 28L, 36L, and 44L catering to the diverse needs of travellers. With an extensive range of over 30 colour options, you're sure to find a colourway that resonates with your style.
The 36L size we've tested for nearly two years strikes a perfect balance between spaciousness and portability, making it an ideal choice for one-bag travel.
Made from lightweight 600D polyester, the CabinZero Classic Travel Backpack won't weigh you down. The 36L only weighs 700gr.
When it comes to hardware, the Classic Travel Backpack doesn't disappoint. The YKK zippers are reliable and durable, ensuring that your belongings stay secure.
There is also a built-in Okoban tracking tag which you can register on the Okoban website. In case you decide to put your backpack on hold, the tag will help in locating and returning your backpack in the event of loss.
Few words on packing cubes
I am a massive fan of the packing cubes. Since I discovered them six years ago I never travel without them. I have four different brands, bought over the years, but the first I got from Amazon (G4 free) remains the best of all. After six years they are still in perfect condition, they have a great structure and the zips are intact. If you buy a different model make sure:
they are not too flimsy or clothes will slide all over the place
they have a double zip for easier access
pick one with at least a partial view of the inside so you avoid opening them all before you find the right t-shirt
If you want to have an idea of how Cabin Zero backpack compares to suitable low-cost airline luggage alternatives head to this other article: How to save hundreds with Ryanair approved cabin bags. If you like us to travel with babies/toddlers take a look at the: Baby travel essential packing list
Let's recap the pros:
The Cabin Zero Classic backpack is incredibly lightweight. There are two compelling reasons not to overlook this aspect.


First, many airlines have weight restrictions for carry-on luggage, with some limiting it to a maximum of 7 kg. If your backpack already weighs 2 or 3 kg, it means you'll have less capacity for your belongings.


Secondly, suppose you plan on using the Cabin Zero backpack as your everyday bag at your destination. In that case, you'll appreciate not only that is not bulky and heavy, but also that the compression straps can reduce its volume and make it comfortable to carry around.



The Cabin Zero backpack opens like a suitcase, allowing for effortless organization of its interior. By utilizing packing cubes, it becomes possible to comfortably fit two weeks' worth of summer clothing inside the backpack (Personally tested and proven!). The perfect cabin size backpack!


The dimensions of the 36L backpack are 20x31x45 cm, making it an ideal size for most airlines to be carried on board without any additional charges.


While seeking shelter from sudden rain, the contents of your backpack should remain protected by its water-resistant coating.
Although I acknowledge that there are a few drawbacks in this backpack, I personally didn't consider them significant enough to deter me from purchasing a second one.
I am keen on minimising pockets but I would still appreciate if the front zip space was divided into two or three smaller zipped pockets to organise better the small things like passports, keys, pens, battery pack and so on…

I really wish there was a small mesh pocket on the side to hold a water bottle.

While some people complain about the lack of a mesh panel on the back of the backpack, I personally do not find it to be a significant concern. However, my husband experiences a similar amount of sweating with the Cabin Zero backpack as he does with other models that have mesh panels.

There is neither a chest or hip strap.
Why choose Cabin Zero Classic backpack
Sometimes it can be challenging to resist the allure of the airline's exceptionally affordable fares that have resurfaced post-COVID-19. Regrettably however, many people experience disappointment upon check-in when they realize that checking in a suitcase or carrying a cabin bag will cost them an amount equal to or even greater than the ticket price.
Across the globe, the majority of budget airlines require passengers to pay for bringing on board a standard carry-on bag. In Europe, Ryanair stands out as one of the airlines with the strictest limitations. Ryanair, Easyjet, Wizzair, and even traditional airlines impose size and weight restrictions. If your luggage exceeds these limits when you reach the boarding gate, the airline may charge you an additional fee to check it in. I have personally witnessed this scenario countless times.
Cabin Zero enables you to bring along the same amount of belongings as a small suitcase, without incurring any additional charges.
Additionally, you won't have to wait for a long time at baggage reclaim, and you won't have to worry about your luggage getting lost.
The 36L size is too big according to Ryanair limits, so you will need to consider buying the smaller size. Each airline sets its own size limit and changes them frequently. Below I made a useful chart to give you an idea of how many airlines you can use the Cabin Zero Classic Backpack with. Make sure you check the latest airline rules when you book your ticket.
OUR EXPERIENCE: We have extensive experience travelling with Ryanair, where we consistently utilize the 36L backpack as our free-to-carry-on-board personal item (as defined by Ryanair). Even when exceeding the prescribed dimensions of 20x25x40cm, we have never encountered any issues or been halted at the gate. This doesn't guarantee that you will not be stopped, but this is our experience.
Airline luggage chart
The free bag to carry on-board is often also called an under seat cabin bag.
Some airlines offer different levels of fares and some include the cabin bag. In this chart, I'm considering the cheapest fare available.
Airline
Free onboard luggage size
Max weight for free luggage
Best Cabin Zero backpack
Ryanair
20x25x40 cm
no specified
Classic 28 L (only few cm bigger on one side)
Easyjet
20x36x45 cm
15 Kg
Classic 36 L
WizzAir
20x30x40 cm
10 Kg
Classic 28 L
Vueling
20x30x40 cm
not specified
Classic 28 L
Aerlingus
20x25x33 cm
(you pay to carry a bag on board but you don't pay if you put it in the hold)
not specified
Classic 28 L(only few cm bigger)
Norwegian Airlines
20x30x38
10 Kg
Classic 28 L
Volotea
20x30x40 cm
10 Kg
Classic 28 L
Jet Blue
20x33x43 cm
not specified
Classic 36 L
Spirit Airline
20x35x45 cm
not specified
Classic 36 L
AirAsia
23x36x56 cm+
10x30x40 cm
7 Kg combined weight
Traditional cabin bag +
Classic 28 L(just don't fell it completely and use the strap to compress it)
How do you save money using a Cabin Zero backpack?
By not having to pay for checked luggage or carry-on bags, you can save a significant amount of money.
To save the most you want to spend a little time optimising your packing list to bring with you only what you really need. By following this approach, you will only take into account travelling with the smallest bag size permitted by your airline without any additional charges.
Yes, this is possible, this backpack can hold much more than you may expect.
Let's look at how much a family of four can save. For this example I ran a test with Ryanair, Easyjet, and WizzAir, the three major low-cost airlines in Europe. I selected a return flight and a cabin bag each for two adults and two kids (both seven).
I picked two routes we frequently use to visit family. An internal UK flight, London to Belfast and a flight within Europe, London to Rome. Results are quite shocking.
Ryanair's return flight from London to Rome cost £136.24 in total for two adults and two kids. If you add four cabin bags you will need another £168!
Easyjet's return flight from London to Belfast cost £129.92 in total for two adults and two kids. If you add four cabin bags you will need another £171.92!
Wizz Air's return flight from London to Rome cost £171.92 in total for two adults and two kids. If you add four cabin bags you will need another £332 for a total of a shocking £503.92!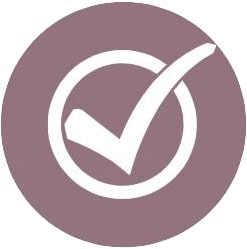 Who should use a Cabin Zero backpack?
Cabin Zero backpacks are ideal for anyone who wants to save money on airline baggage fees and travel with ease. Whether you're a frequent traveler or someone planning a short trip, a Cabin Zero backpack can be a game-changer.
Budget-conscious travelers will especially appreciate the benefits of using a Cabin Zero backpack. With the strict limitations and additional charges imposed by many budget airlines, having a lightweight and compact backpack that meets the size and weight restrictions can help you avoid unnecessary expenses.
By using a Cabin Zero backpack as your carry-on, you won't have to worry about paying for checked luggage or carrying a cabin bag that exceeds the airline's limits. This can result in significant savings, particularly for those who frequently fly with budget airlines like Ryanair, Easyjet, or WizzAir.
Who should not buy a Cabin Zero backpack?
While Cabin Zero backpack offer numerous benefits for travelers, there are certain people who may not find them suitable for their needs.
Firstly, if you are someone who has specific equipment or items that require more space, a Cabin Zero backpack may not be the best option for you.
Additionally, if you frequently travel for business purposes and need to carry formal attire or delicate items that require careful handling, a Cabin Zero backpack may not provide the necessary protection. These backpacks are more suitable for casual or adventure travelers who prioritize convenience and cost-saving over specialized features.
Lastly, if you have any health conditions (back problems anybody?!) that make it difficult for you to carry a backpack for extended periods, it may be more practical for you to use a wheeled suitcase or another type of luggage with more ergonomic features.
I hope this review is helpful. Don't be discouraged if it's your first time traveling with minimal luggage; it takes practice. If you are travelling with babies and toddlers is more difficult to cut down all the stuff you need, but you will get there!
If you want more info let me know in the comment.
NO TIME TO READ IT NOW? SAVE IT FOR LATER