A tested 7 Day Jordan itinerary for an epic family trip (with Map)
Last Updated on 14/03/2023 by Clotilde Passalacqua
Are you looking to explore the best of what Jordan has to offer?
This 7 day Jordan itinerary will help you map out the perfect trip! From ancient ruins and world-famous landmarks to stunning desert landscapes and delicious food, Jordan has something for everyone. In this itinerary, we'll show you how to move between different destinations efficiently and where to stay for a comfortable Jordanian experience. Plus, we've got some valuable tips that will make your trip even more enjoyable!
In this article, you will have 2 options for a perfect 7 day Jordan itinerary, the first starting in Amman, and the second starting in Aqaba. I will then suggest adjustments to make if you have 5 or 10 days.
We were in Jordan with our twin boys who were almost 6 years old. The itinerary is not designed specifically for kids but includes many attractions they will love. We stayed in 5 different places over the 7 nights. To make things easier I will share a third option of the 7 day Jordan itinerary allowing you to see the same sights but stay overnight only in three places.
If you have any doubt about travelling to Jordan with kids, you can read this article about everything you need to know when in Jordan with kids. It will reassure you that you will have a great experience.
This post may contain affiliate links. I may receive a commission for purchases made through the links on this page, at no cost to you.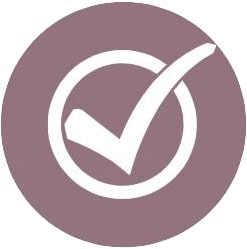 Jordan itinerary: good things to know

Before you go in your 7 day Jordan itinerary, be sure to read these 5 tips for a smoother and more enjoyable experience in Jordan! If you want more detail then check out this other article where I go into depth about each of these valuable tips.

Optimize your trip schedule around the time of year you plan to go. If you are visiting Jordan in summer you probably want to add some extra resting time on the Red Sea beaches for example to recover from the strenuous effort of exploring ruins and deserts during the hottest months. If your trip is in winter, you can still spend some time in Aqaba, as the temperature is still pleasant, around 20/21 degrees during the day, but the water is maybe too cold to spend much time snorkeling. ( We were there mid-April and for me it was still too chilly)


The Visa for Jordan is expensive, if you travel with kids older than 12 it is more convenient to buy the Jordan Pass which includes the cost of your Visa and entrance to Petra. If you arrive in Aqaba it is more cost effective to pay for Petra entrance only as your visa would be free. I explain everything in this article.


Bring some cash and check with your bank that your card works in Jordan – While there are ATMs in Jordan, many of them limit the amount of cash you can withdraw to 250 Jod per day and charge you between 3 and 7 JOD!


Respect local customs and traditions – Jordan is a conservative country, so it's important to dress modestly and behave respectfully.


To move around consider renting a car. Driving in Jordan is safe and easy; we drove across a big part of the country and didn't have any issues. You can read all the details in the driving in Jordan itinerary. In this itinerary, I'll show you alternatives that include both car journeys and public transportation or taxis. Online you will also find many companies providing private transfers.
Now that you're prepared for your trip, let's start planning!
Option One: 7-Day Jordan Itinerary starting and ending in Amman

With one week in Jordan, you will be able to visit most of the major sights. If you're starting and ending your trip in Amman, we suggest the following itinerary:
DAY 1: visit Amman in the morning and then Jerash in the afternoon – overnight in Amman
DAY 2: transfer and relax by the Red Sea- overnight in Aqaba
DAY 3: day tour in Wadi Rum then transfer to Petra and visit Petra by night – overnight in Petra
DAY 4: visit Petra – overnight in Petra
DAY 5: hike Dana reserve and transfer to the Dead Sea – overnight by the Dead Sea
DAY 6: relax by the Dead sea – overnight by the Dead Sea
DAY 7: visit Bethany Beyond Jordan, Mount Nebo, and Mataba then fly back
This 7 day Jordan itinerary can be done independently either if you rent a car or use a private transfer. After the details for the 7 day Jordan itinerary you will find also the itinerary arranged over 8 and 10 days, and also an option in case you don't need the free visa and you start in Amman and depart directly from Aqaba.
DAY ONE: Amman and Jerash
Start your day by exploring Amman's Old City.
Take a taxi to the Citadel to start. The entrance is not far from the old city but is on a steep hill and you don't want to waste your energy first thing. Consider at least 90 minutes to 2 hours. After that, you can walk down and visit the Roman Theater and the Old town markets before sitting for a delicious lunch at Safra restaurant on Rainbow street (a beautiful and delicious restaurant just 10-15 minutes walking from the markets area).
After lunch, drive or take a taxi to Jerash, an ancient Roman city that's incredibly well-preserved.
Jerash is an ancient city not far from Amman and is one of the largest and best-preserved sites of Roman architecture in the world outside of Italy.
The ruins of Jerash are huge and well-preserved with plenty to see for kids. They can explore the amphitheater, the temples, the markets, and more. It's a great place to let them run around and explore, and they'll love getting lost in the ruins.

You will need around 1 hour to reach Jerash. There is a useful free car park just in front of the entrance. Consider 2 to 3 hours touring the ruins before returning to Amman.
Best places to stay in Amman
Amman is quite a big city, I recommend you choose well the area where to stay. I would suggest only considering Amman's new area, the new Al-Abdali district, or the old town.
Al-Abdali district is interesting to see for the contrast between the old town and the new western area intentionally built to give a new face to Amman. This is also where most of the bars and restaurants are. In this area, you will find great hotels and big chain brands, while the old town is a little cheaper and some hotels are a bit more run down.
We arrived late at night and we choose to stay near the old town. We picked the Dali house. It is a recently refurbished building organized with different size apartments. They are basic but spacious and extremely clean. For a few hours' sleep, it was absolutely perfect and great value for money.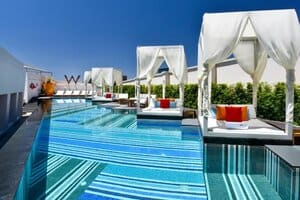 If we had more time I would without a doubt choose the W Amman Hotel. We haven't been to this hotel, but we have been to other W hotels around the world. I love the quirkiness of the Brand and it usually offers amazing facilities and service. The location is also perfect in the middle of the new area and near the petonal streets.
DAY TWO: Red Sea (Aqaba)
In the morning leave early, drive or take a bus to Aqaba, Jordan's only coastal city. You can also check out flights if you prefer.
Driving will take you around 4 hours, the bus a little more. (Jett offers one of the few reliable public connections in Jordan. Here you can see the bus schedule. Amman bus stops are Abdali, 7th Circle, Tabarbour, and Al-wehdat)
Relax on the beach in the afternoon or take part in a snorkeling/diving tour. (If you arrived in Amman and claimed your free visa because you will visit Aqaba in the first 48h of your arrival in Jordan, then you must visit the Aseza office. It is 5 minutes driving distance from the resort area. If you are not sure what I'm talking about, read here)
In the evening you can spend an hour or so exploring the city. It is quite small, but pleasant enough for a walk around.
HOT TIP: check here how to save money with the free visa or if you need to buy the Jordan Pass.
Best places to stay in Aqaba
In Aqaba, you will find a variety of hotels, but my recommendation is to stay in one of the big resorts, well organized and with private access to the beach (remember that public beaches usually don't allow bikinis). They are all very close to the oldest part of the city (Aqaba is not big) and you can take a walk there in the evening easily.
We stayed at the majestic Al Manara resort. It was incredibly beautiful, the hotel and the rooms have been designed with delightfully beautiful details. The resort is not massive but it stretches along a lagoon and a part of the private main beach. There are two pools, three restaurants, and there is also a kids club, but no one was there when we went.
The Intercontinental resort was the alternative we evaluated.
If you are looking for a cheaper alternative I would consider the Joar Beach hotel. It is on the beachfront and you can get a sea view room, but there isn't a private beach. If you go for this option you can consider driving (or taking a taxi) to Berenice beach. Berenice beach is a private beach club, with umbrellas and sunbeds, swimming pools and entertainment, and the possibility to practice water sports. They also organize transport for you if you need it.
DAY THREE: Red Sea and Wadi Rum
Relax a bit longer on the beach, then around 12 pm drive or take a taxi to Wadi Rum. Wadi Rum is only around 1h away.
This is one of the most beautiful places in Jordan. If you like to visit movie locations you will discover that Wadi Rum has been the setting for many Hollywood productions, including The Martian and a couple of Star Wars. You can explore it with a Jeep tour or on a camel tour.
We opted for both and we were not disappointed. We paid around 50 JOD for a private jeep tour that lasted around 3 hours and 15 JOD for an hour camel tour.
You can contact some of the tour companies in advance, but it seems that they are always available from the visitors center where you enter from.
Around 5 pm drive a couple of hours to reach Wadi Musa, where Petra is located.
Drop your bags at the hotel and at 20:30 join the Petra by night tour. If you can, while at the ticket office, also book the entrance ticket to Petra for the day after, so in the morning you can go directly to the back entrance. In theory, the ticket office is closed at this time, but when we were there it was open. Note however that you may need to pay cash, at this time they seem to switch off the card machine
WHAT IS PETRA BY NIGHT?
Petra by night is a show where you get to see the famous Petra Treasury ruins lit up at night. The tour lasts about an hour and a half and costs around 17 JOD. The ticket cost is not included in the Jordan Pass.
Is it worth the money? We think it is, the path that leads you to the Treasury and all the space in front of it is lit with 1,550 candles and even if there are many people around it still keeps a magical feeling. The show with stories, songs, and music in front of the Treasury is not really what you are paying for, it is the atmosphere you can enjoy while sipping tea sitting on the floor (bring a cushion with you if you can)
DAY FOUR: Petra
Start your day early to visit Petra.
If you haven't bought your ticket last night then go to the main entrance. However, I recommend you do not enter from the main entrance but through the so-called Petra back door.
BE AWARE: At this secondary entrance, they check the tickets, but they don't sell them. Ticket entrance to Petra costs 55 JOD, even if you have the Jordan pass you have to stop at the ticket office to convert it to a ticket.
Take a taxi to the back door that is located in the Siq al-Barid area, not far from the little Petra entrance. It should cost around 5 JOD, but you will need to negotiate hard. (we didn't manage less than 10 JOD)
Entering from the back door means that you will avoid climbing the 900 steps leading to the Monastery, one of the farthest but most beautiful places to see in Petra.
The walk from the back door to the Monastery is still long, but it is flatter and definitely easier. It will take you around 1h and half / 2 hours (depending on how fit you are, it took us 2h with the kids) to reach the Monastery.
Petra is an ancient city that was carved into rocks and is one of Jordan's most famous tourist attractions for good reason. it will take you all day to see at least the most important sights. The Treasury, the Monastery, and the Street of Facades are a must-see.
I also recommend you climb up and walk through the Royal Tombs. There are many other things to see in Petra, but these are the main highlights.
There is a decent restaurant inside Petra, the food could be better but the setting is lovely and it gives you the opportunity for a needed break.

We did organize our day exactly like this, as we thought it would have been easier with the kids, but I would do exactly the same if we were going again also without the kids.
We took a guide to bring us from the back door to the Monastery who cost 50 Jod. If you are going there during high season you probably would not need it, as there are enough people using that route so you could ask for directions if following your nose failed you!
If you have energy at the end of the day you can stop for a drink at the Cave hotel bar or go for a nice dinner at the Movenpick roof restaurant.
Best places to stay in Wadi Musa
In Petra, my recommendation is to pick a hotel as close as possible to the entrance.
If you can afford it, stay at the Movenpick or at the Petra Guesthouse both by the entrance.
Movenpick Resort Petra is located just a few steps away from the site entrance, making it the perfect place to stay when visiting Jordan's most famous attraction. The rooms are spacious, modern, and elegantly furnished, and many have beautiful views of the Jordan Valley. If you have young kids you can ask to share a room with 2 double beds together as a family.
The Petra Guest House is also located by the entrance to the archaeological site, making it a great base for exploring this wonder of the world. The hotel has a range of facilities and services to make your stay comfortable and enjoyable, including a swimming pool, restaurant, and bar. The rooms are spacious and well-equipped, and a family of 4 can request a rollaway bed to be added to the triple room.
In high season those hotels could be quite expensive, we stayed at the Petra Corner, which overall was ok. The design is not remarkable and the rooms are somewhat noisy owing to the location and the lack of good window glazing, but the price is competitive for Petra. The position is also good as it is only 10 minutes walking from the Petra entrance.
DAY FIVE: Wadi Ghuweir hike and the Dead Sea
Drive or take a taxi to a meeting point you agreed with a guide to hiking a trail in Dana.
Today you will leave Petra to move by the Dead Sea, but you will stop for a hike in Dana reserve along the way. Even if a 7 day Jordan itinerary is quite tight I wouldn't skip this stop as nature is enchanting and completely different from the scenery you see while driving around the country.
There are many amazing trails in Dana, we choose to hike part of Wadi Ghuweir.
The full hike requires from 5 to 7 hours and you will need to organize someone that can pick you up at the end and bring you back out of the reserve. I really recommend you have a guide for this hike, especially during the rainy season.
Wadi Ghuweir is a dry riverbed that in the rainy season becomes a raging torrent, so it can be dangerous to hike without a guide.
The hike is not simple also during the dry season as you will need to scramble over rocks and boulders for most of it, but it's definitely worth it as the scenery is breathtaking.
After the hike, you will continue your drive to the Dead Sea. It will take around 3 hours
I recommend you pick one of the resorts with direct access to a private beach.
There is also a public beach, called Amman beach. We didn't go to visit it, but reading the reviews around the web was enough to steer us away. There is an absolute agreement on a lack of hygiene, poor facilities, and crowds. You also need to pay 25JOD to enter.
DAY SIX: Dead Sea
Today you will spend the day at the Dead Sea, the lowest point on earth. Floating on the Dead Sea is an experience you shouln't miss during your trip to Jordan.
The water of the Dead Sea is very salty, so you can float without any effort, but be aware that if you have even a little scratch it will sting.
The mud of the Dead Sea is very good for your skin, so make sure to cover yourself with it and let it dry before washing it off. You should bathe in the dead sea for 10 to 20 minutes. Then cover yourself with mud and rinse it off only when dry directly in the sea.
Younger kids (like ours) maybe be initially excited about the idea of floating, but often they don't reach that point as their skin is really sensitive. Liam and Santiago only managed to dip their feet in the water before to start screaming that was too stingy! However, there are usually great kids' activities in most of the resorts to keep them entertained.
Around the Dead Sea there are many other things to do, but today is a recovery day after all the hiking. No need to leave the resort. Relax and enjoy.
Best places to stay by the Dead Sea
We stayed at the Hilton Dead Sea Resort and Spa and we had a wonderful stay. The hotel has direct access to the beach and a pontoon to enter the sea (although it was closed for maintenance during our stay).
There are 3 swimming pools and a lovely, super clean, and well-organized kids club with a paddling pool and a playground.
Three restaurants are available including an Italian restaurant offering pizza (the highlight for my kids!!!)
The buffet breakfast was extensive and we loved the sea views from the restaurant.
The rooms are spacious, and modern with classy touches and oriental influences. I would definitely stay there again.
DAY SEVEN: Bethany beyond Jordan, Mount Nebo, and Mataba
On your last day in Jordan, you will visit 3 sites that are really close to the Dead Sea: Bethany beyond Jordan, Mount Nebo, and Mataba.
Pack your bag in your car or in a taxi you can book for the day. Public transport would not be suitable.
From the Dead Sea it is only a short drive to reach Bethany beyond Jordan.
Bethany beyond Jordan is a very special place even if you are not religious.
This is where Jesus was baptized by John the Baptist. The site is located on the east bank of the Jordan River really close to the border with Israel.
You can walk in the river, and if you are brave enough, you can even swim.
From Bethany beyond Jordan move to Mount Nebo
Mount Nebo is an archaeological site located in Jordan, near the town of Madaba. It is believed to be the site where Moses saw the Promised Land for the first time.
The site is very well kept and from the top, you can see all the way to Jerusalem on a clear day.
From Mount Nebo, your last stop will be Mataba. First, stop for lunch in the delicious Haret Jdoudna. The food is mouthwatering and the setting is lovely.
Mataba is a small village located on the road between Mount Nebo and the airport.
Madaba is famous for its Byzantine and Umayyad mosaics, of which the most famous is the Mosaic Map of Jerusalem and Palestine on the floor of Saint George's Church.
In addition to the mosaics in the church, there is an archeological park where you can see more of them.
Now it is time to reach the airport
Jordan itinerary: more options
While I don't recommend shortening the trip to less than a full week if you really only have 4 or 5 days to spend in the country I would base myself by the Dead Sea or in Amman and organise day trips from there.
Here are some of the best day trips you can organise from Amman:
The best thing with the tours above is that you can cancel up to 24 hours in advance to receive a full refund
If instead, you have a bit more time you can take a more relaxed approach and stay a bit longer in some places or visit a couple more places.
Below you have an option for a 7 day itinerary starting in Amman and ending in Aqaba and another one spread over 10 days.
7 day Jordan itinerary starting in Amman and ending in Aqaba (staying overnight only in 3 places)
DAY 1: visit Amman in the morning, then Jerash in the afternoon – overnight by the Dead Sea
DAY 2: transfer and relax by the Dead Sea- overnight by the Dead Sea
DAY 3: visit Bethany Beyond Jordan, Mount Nebo, and Mataba – overnight by the Dead Sea
DAY 4: hike Dana reserve and transfer to Petra. Visit Little Petra and Petra by night- overnight in Petra
DAY 5: visit Petra – overnight in Petra
DAY 6: day tour in Wadi Rum then transfer to the Red Sea – overnight in Aqaba
DAY 7: relax by the Red Sea then fly back
8 and 10 day Jordan itinerary
JORDAN ITINERARY:8 DAYS
DAY 1: visit Amman and Jerash- overnight in Amman
DAY 2: transfer and relax by the Red Sea- overnight in Aqaba
DAY 3: day tour in Wadi Rum – overnight in Wadi Rum
DAY 5: transfer to Petra, visit Little Petra and Petra by night – overnight in Petra
DAY 6: visit Petra – overnight in Petra
DAY 7: hike Dana reserve and transfer to the Dead Sea – overnight by the Dead Sea
DAY 8: visit Bethany Beyond Jordan, Mount Nebo and Mataba then fly back
JORDAN ITINERARY 10 DAYS
DAY 1: visit Amman – overnight in Amman
DAY 2: transfer and relax by the Dead sea – overnight by the Dead Sea
DAY 3: Visit As Salt and Jerash – overnight by the Dead Sea
DAY 4: visit Bethany Beyond Jordan, Mount Nebo, and Mataba – overnight by the Dead Sea
DAY 5: visit Kerak castle and hike Dana reserve – overnight in Dana reserve
DAY 6: transfer to Petra, visit Little Petra and Petra by night – overnight in Petra
DAY 7: visit Petra – overnight in Petra
DAY 8: visit little Petra and transfer to Wadi Rum – overnight in Wadi Rum
DAY 9: transfer and relax by the Red Sea- overnight in Aqaba
DAY 10: Relax by the Red Sea then fly back
With ten days, you may have a more restful trip. Spend an extra day by the Red Sea and by the Dead Sea, pay a visit to at least Kerak Castle and to the lovely little town of As-Salt. Spend a full day hiking. Wadi Rum may also be visited overnight, but pick your campsite with care. (I would not consider anything other than Memories Aicha luxury camp)
Are 7 days in Jordan enough?
While 7 days in Jordan might not be enough to see everything the country has to offer, it is definitely enough to see the main highlights. From the Capital city Amman, to Petra and the Dead Sea, but also Wadi Rum, the Red Sea, and Jerash.
If you have more time, there are several additional fascinating locations to see, or you may go hiking in one of the Nature reserves and canyons, or just take it easy, but overall a full week will still give you the possibility to explore the most of what Jordan has to offer.
How to get around during your 7-day Jordan itinerary?
While traveling in Jordan with your family, using public transportation is an option, but you'll need to exercise greater patience as timetables are rarely available and often not honored (with the exception of the route from Amman to Aqaba with Jett, which seems more established).
But don't worry, there are alternatives:
Taxis in Jordan are relatively inexpensive, you can also use Uber or Careem, or negotiate a driver for the day if you want to explore different sites.
You can decide to use only Amman and Aqaba as base locations and then join day trip tours from there.
The last option is to rent a car, which is what we did.

Renting a car was the best option for us, as it gave us more flexibility and freedom to explore Jordan at our own pace. Jordan's roads are well-maintained and relatively easy to drive, so you'll be able to explore all corners of the country with ease. Just be sure to take some time to familiarize yourself with the local traffic laws before hitting the road!

Driving in Jordan is absolutely possible and you can read all the details on what to expect here. (Including our misadventure with the rental provider as soon as we arrived)
---
So there you have it, our recommended 7-day Jordan itinerary. We hope this gives you a good starting point for planning your own trip to Jordan. If you have any questions about how to put together an itinerary or want more information on any of the places we've mentioned, let us know in the comments below and we'll do our best to help out. Safe travels and enjoy exploring one of the most beautiful countries in the world!
NO TIME NOW? PIN IT FOR LATER